New Build Property Developers in London: Ticking Every Box, Delivering Every Promise
A "new build" property is a blank canvas.
This means you can create your own dream home, to your specification and needs, perfect down to the very last detail and from the ground up:
What would you include in your new custom-made kitchen?
How would your new living room differ to your existing space?
What new features are a must-have in your new relaxing, spacious bedrooms?
How excited would you be to invite your guests to eat in your new dining room?
No matter what type of new build development you're looking to create, we'll make sure your ideas achieve their full potential to give you a home you and your family will enjoy for many decades to come.
New build construction specialists
As a design and build company, we fully understand every key phase of a new build project, so our construction experts can draw from our in-house architectural experience to ensure a smoother and more efficient build.
Master builders, engineers and roofers to provide swift and accurate construction
Project managers to efficiently organise the build
Electricians, plumbers, gas engineers and glazers to ensure reliable installation
Kitchen, bathroom, conservatory and landscaping experts
Decorators, painters and fitters to bring the interior to life with the finest craftsmanship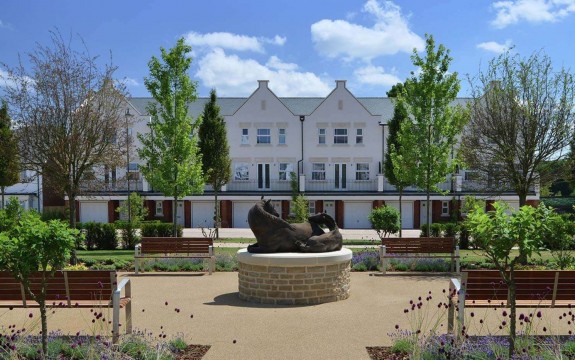 4 guarantees with our Flawless Delivery™ promise:
On-budget – The cost, based on the original brief, is contractually fixed
On-time – Finished on time, but if not, we pay you for every day it goes over
Defect-free – You only sign the project off when everything is perfect
12 month warranty – If there are any problems, we'll fix them for good
Our client support and communication  is second to none
We'll regularly to keep you up to date, with a direct contact line for quick answers to any of your questions. You'll also be able to view project progress, updates and scheduling via your own online client portal.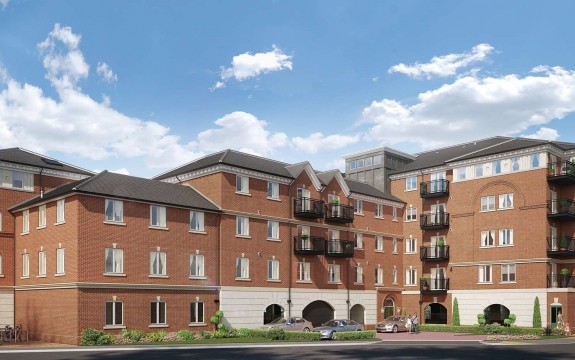 What you can expect from your new build home:
Once you've got your new build plans, it's our job to turn them into reality.
With meticulous attention to detail in everything we do – from laying the first brick to installing the final fitting – you can enjoy a home with rock-solid reliability and a luxurious feel.
Our experience in building dozens of homes for residential clients throughout London means we'll ensure that the construction is seamlessly choreographed with minimal stress. After all, watching your new home take shape should always be an enjoyable and exciting experience.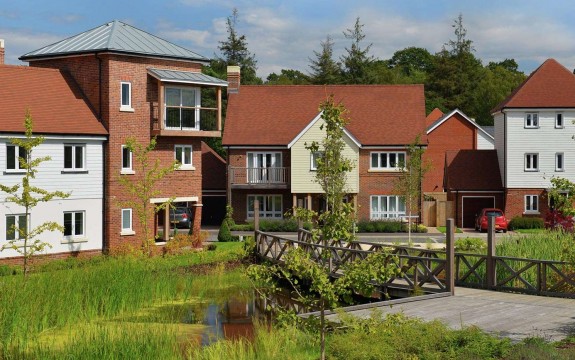 A home which fits like a glove
With a new build, your home can be anything you want it to be. It's a clean slate for the perfect home which is designed around you, your needs, your family and your lifestyle.
Our architects will take your ideas and design a beautiful new home which is suited to your exact tastes.
Benefit from new build architecture specialists
We have an all-in-one team to make sure your home perfectly captures everything you love whilst maximising space and value.
Our architects, structural engineers and interior designers will work closely with you to design a custom-built home which you'll be truly proud to call your own.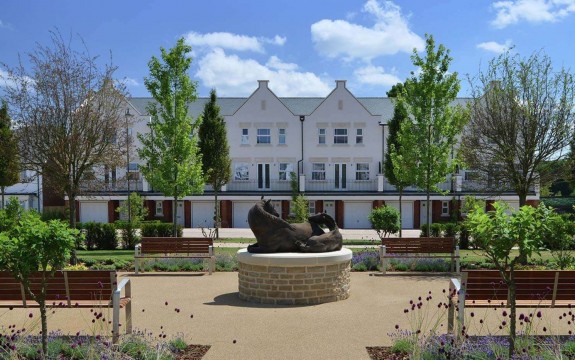 4 guarantees with our Flawless Delivery™ promise
4 guarantees with our Flawless Delivery™ promise
On-budget – The cost is fixed, and it will never change based on the original brief
On-time – Finished right on time, but if not, we pay you for every day it goes over
Defect-free – You only sign the project off when everything is perfect
12 month warranty – If there are any problems, we'll fix them for good
Taking care of planning permission and building regulations for you
Bischell can obtain planning permission and building regulations approval on your behalf, so you have one less thing to worry about.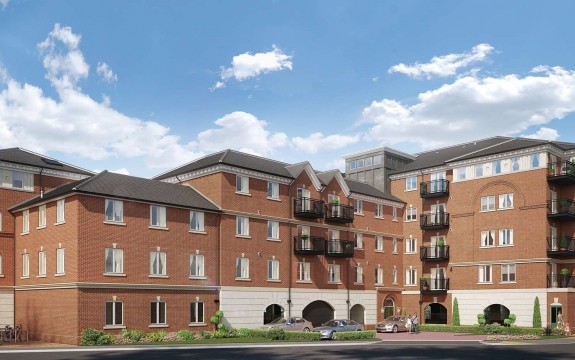 What you can expect from your new build home design:
We won't stop until you have the plans for a dream home which is a joy to wake up in and leaves you excited to return home at the end of every hard day's work.
Your new home will literally be perfect down to the smallest detail. Size, layout, rooms, designs, themes, fixtures and fittings are all finalised by you, so you can be sure that you love every aspect of it.
Plus, with full architectural plans and on-going support (including optional project management) we can be by your side from the very first concept drawing to the moment you receive the keys.
Just a look at our accreditations – you'll see why choosing Bischell is your best option.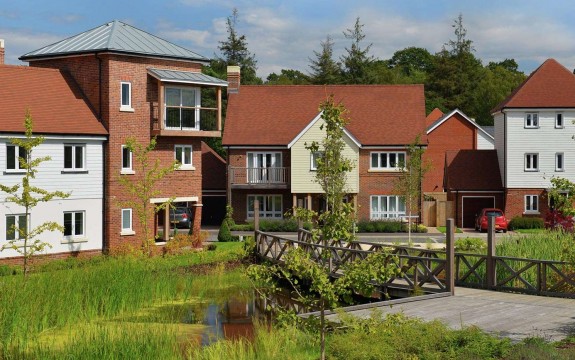 The result?
A custom-built home made just for you.
Contact us or call 0208 964 1814 for a free, no-obligation consultation where we'll show you what we can do to help make your new build dream home in London a reality.
Call or email us today
If you have a project you'd like to discuss, please get in touch. There's no obligation. Just give us a call or if you'd rather email, simply complete the form.
020 8964 1814
Why Bischell?
An optional industry-leading lifetime guarantee
We'll give you a fixed price which won't budge
A guaranteed completion date or we pay you
We won't stop until your project is 100% defect free
360° Support® for peace of mind every step of the way
A residential new build is an entirely new property built from scratch. It may replace an existing property which has been demolished, or it may even be built on an entirely new plot of land.
There are a number of great benefits in building your own home instead of renovating an existing property:
Built to your exact needs
With most existing properties, you are bound by the existing layout and structure. You can amend it using a house extension or internal structural renovation, but only up to a certain limit. A residential new build provides a blank canvas to build your new home EXACTLY how you want it down to the smallest detail. You are free to make the property any shape, any size and any layout, with the only limitations being the available land size and budget. Bischell are experts in new build properties; take a look at our recent London building projects for ideas and inspiration as to what can be achieved with a new build.
You can tailor the new build to achieve maximum property value
If you're interested in maximising property value, you can tailor your new build so it's optimised for achieving the highest re-sale price. You can research what homeowners are looking for in the area and then build the design of your new build around that, so when it's time to sell, your property is highly attractive on the market and commands a higher price for that area.
Built to your budget
As your new build begins as a blank canvas, you can make sure that it's tailored to what you're willing to pay. Some design & build companies, including Bischell, can include itemised quotes so you know exactly what you're going to pay. Bischell even includes an 'on-budget' guarantee, so your new build won't go a penny over the contracted cost unless changes to the project are made after this.
Minimal stress during the move
You don't have to deal with searching for properties, making offers and the hassle of paperwork and scheduling. Your new build is your property, so you can move in whenever you like at your own pace.
Improved energy efficiency
New materials and build processes mean that new build homes can now be more energy efficient than ever before. With older homes, you are bound by the existing materials and structure, but with new builds, you can employ the latest materials and insulation to cut energy costs. Many new build homes could save thousands of pounds in heating bills over the long-term compared to older, less insulated properties.
A reduced risk of older home issues
Time can take its toll on an older property. Over many decades, some older homes may run into issues with roof damage, damp, rot and even structural issues which could cost a fortune to repair. With a new build home, you know that it's freshly built and should last for many decades without any issues.
Many types of new build exist. Some of the most popular include:
Double-storey
This is a classic property consisting of a first floor, second floor and usually a loft, which could also be used to create a triple-storey home with the external look of a normal double-storey home.
Single-storey
A single-storey usually involves one main floor with a loft roof. Again, the loft could be used as another floor, thereby providing two floors with the appearance of a single-storey home. Bungalows also fall into this category.
Triple-storey
If you want to take advantage of height, look into a triple-storey property or even larger. Focusing on the same principles found with previous new build types in this list, triple-storey properties could include a loft floor to provide four total floors of space with the appearance of a triple-storey home. This amount of floors usually provides a significant number of rooms and is ideal for larger families or those who like very spacious living areas.
Flats
Flats are usually built for commercial reasons instead of any personal use. With enough space, you could create a small block of residential flats or even a 3+ storey home which is broken up into individual living spaces.
A residential new build usually follows this general process depending on the design and build company you decide to use:
1). Briefing and planning
Your design and build company of choice will listen carefully to what you want out of your new home and then start brainstorming ideas with you. This is likely to involve a lot of discussion, sketches and designs as ideas are expanded on. Many companies, including Bischell, can even include 3D concept designs and interactive walkthroughs so you can see exactly what your new build would look like before the construction work commences
2). Preparation
Once you're happy with the plans and cost, the preparation for the construction work begins. Skips, equipment and materials will be moved into place, and the team will be briefed on their individual tasks. In the case of Bischell, you would have your own dedicated project manager to handle this process for you.
3). Building commences
Over the course of what is likely to be months, you will see your new build home take shape. The foundations will be set first, followed by the brick-work to create the structure of the home. The roof will then be added, followed by windows and doors. Once these are done, much of the interior work can begin. The wall studs are covered to create the finished walls which are then decorated. Flooring and ceiling work then begins whilst electricians and gas engineers install electrical and heating systems. Fitters then finish off the interior of the home which may include the introduction of furniture depending on the original plans.
4). Sign-off
Once you're delighted with the result, you can sign off the project and prepare to move in to your beautiful new home which has been built just for you.
Remember to seek all relevant permissions from your local council authority to avoid issues after your new build project has started. This may also include potential objections from neighbours. Your design and build company of choice should be able to help you with this and handle all of the relevant paperwork on your behalf.
Testimonials
We contracted Bischell for our fairly large house renovation and I can honestly say that while their prices were comparatively higher, the service and professionalism is unparalleled. We had used a cheaper alternative on our first home and that turned...

I've been around the planning process a fair bit, and "can't be done" is a phrase you hear more often than not. You sometimes have to wonder if it's the default, go-to phrase when planners are sitting there in a...

Having only recently moved to London, and having lived in Melbourne all my life I was shocked at the price of houses. I thought Melbourne was expensive - London is more so. Add to that... many of the houses are...
Sign up to the newsletter
Join over 1000+ people and get fortnightly design and construction tips and advice.
We guarantee 100% privacy. Your information will not be shared. Unsubscribe at any time with a single click
Based around six key pledges, it's our promise to you to ensure rock-solid reliability and a seamless, hassle-free project