House Refurbishment Services in London: Awe-inspiring with Exquisite Design - Your Way
Is your living room, kitchen, bedroom, bathroom or dining area not longer adequate or suitable for your growing family, lifestyle or daily needs?
Does one or more of your rooms or living areas need treating, polishing, restoring, decorating, re-equipping or retrofitting?
If all those terms are techno-babble to you, you're in the right place!
Bischell have helped many clients achieve the type of interior living space they require. See our case studies to get a better idea of how we can help you.
We'll take your vision for a better property and implement it, with stunning design and fine craftsmanship, to give you a beautiful new living space. A living space that fits your needs perfectly. And a living space that you'll want to admire time and time again.
Whether you need architecture, construction, or a fully project-managed design and build, it's our mission to transform your home in a way that is nothing less than remarkable.
House refurbishment specialists
Bischell has a comprehensive team of construction specialists who can handle every aspect of your house refurbishment in London:
Builders and structural engineers to ensure accurate construction
Plumbers, electricians, glazers and gas engineers to install any new systems with steadfast durability
Decorators, painters, fitters and specialist craftsmen to create the interior with immaculate workmanship throughout
Optional project management to ensure a seamless and hassle-free build – you deserve both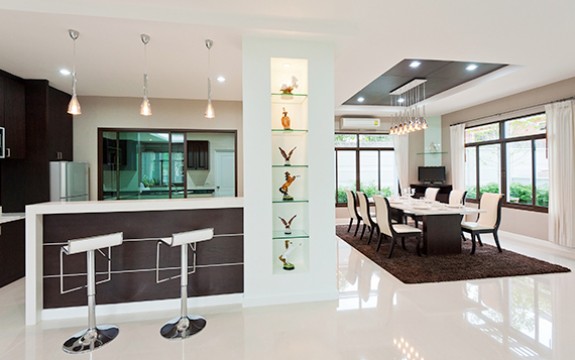 4 guarantees with our Flawless Delivery™ promise:
On-budget – The cost, based on the original brief, is contractually fixed
On-time – Finished on time, but if not, we pay you for every day it goes over
Defect-free – You only sign the project off when everything is perfect
12 month warranty – If there are any problems, we'll fix them for good
First-class, peace of mind support – you won't accept anything else. Nor should you
We'll communicate regularly to keep you up to date, with a direct line of contact for quick answers to your questions. What's more, you'll be able to view project updates, progress and scheduling using your very own online client portal.
What you can expect in your newly refurbished home:
We won't stop until every part of your refurbishment has been executed perfectly – right up until the very last brush stroke. We want to make sure your living plans are brought to life with a pristine finish. Our goal: make your house refurbishment better than you ever thought it could be.
Plus, with our extensive design & build experience, we will seamlessly orchestrate the refurbishment from start to finish, so you can spend more time enjoying your new-look home come to life.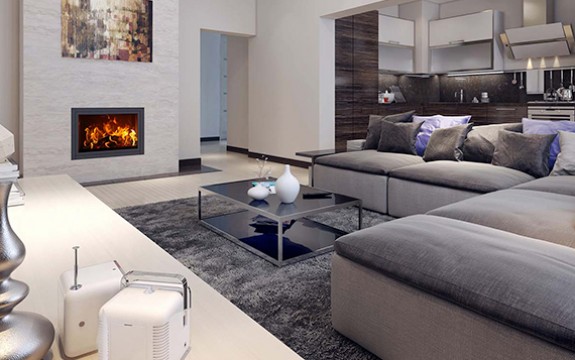 Beautiful house refurbishment design
Let Bischell take your home and transform it into a luxurious living space which is tailored to your favourite style.
Our architects and interior designers will follow your plans to the tee, to bring your ideas to life with meticulous attention to detail. We'll capture your vision and combine it with the key elements of beautiful aesthetics to give you a stunning house refurbishment design with the most cost-effective approach.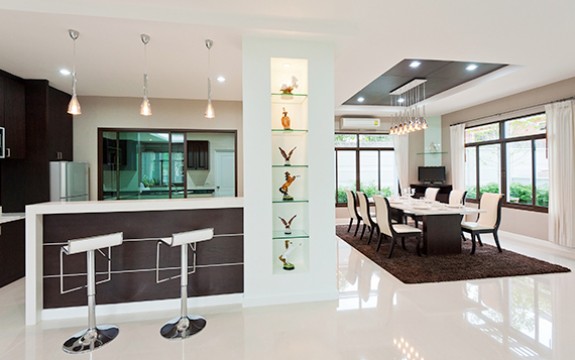 4 Guarantees with our Flawless Delivery™ promise
On-budget – The cost is fixed, and it will never change based on the original brief
On-time – Finished right on time, but if not, we pay you for every day it goes over
Defect-free – You only sign the project off when everything is perfect
12 month warranty – If there are any problems, we'll fix them for good
We'll handle planning permission and building regulations
If planning permission or building regulations are required, we'll check if they apply under 'permitted development'. If not, we can liaise with your council to obtain them for you.
What you can expect from your house refurbishment design:
We won't rest until your house refurbishment ticks every box. It will be tailored to your favourite tastes and preferences, and include all of the functionality to suit your day-to-day lifestyle.
We want you to be amazed that it's even the same house. Everything is designed not only to impress you with the first viewing, but impress you for years to come. Stunning design and the pinnacle of architecture provides a dream result which maximises light, space and beauty.
With Bischell, it's all about creating an atmosphere which is a pleasure for the senses. And our credentials prove we can deliver it.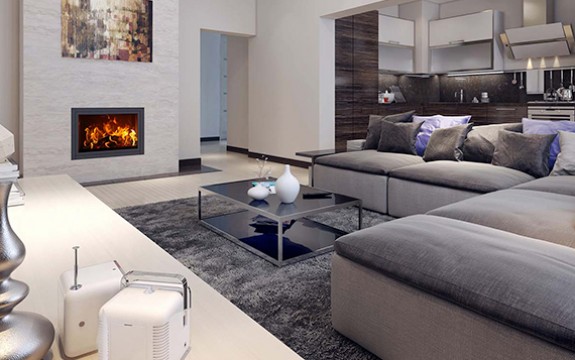 The result?
A beautiful house refurbishment packed with everything you love.
Click here or call 0208 964 1814 for a free, no-obligation consultation where we'll show you what we can do for your house refurbishment in London.
Call or email us today
If you have a project you'd like to discuss, please get in touch. There's no obligation. Just give us a call or if you'd rather email, simply complete the form.
020 8964 1814
Why Bischell?
An optional industry-leading lifetime guarantee
We'll give you a fixed price which won't budge
A guaranteed completion date or we pay you
We won't stop until your project is 100% defect free
360° Support® for peace of mind every step of the way
A house refurbishment (or house renovation) is a complete re-design of all or part of your home. This can not only involve major interior design changes, but also some structural changes to change the shape and layout of your property.
There are a number of key benefits to a home refurbishment or renovation:
Giving your home a new lease of life – Many homeowners get too used to their property over many years and may start to become unsatisfied with many aspects of it. Sometimes in these circumstances, homeowners may decide to move to a new property, but a refurbishment of the existing property can breathe new life into your home with a modernisation of the interior design. This can then bring back the 'wow' factor the homeowner once felt.
Renovating a new home – Many new builds have a 'bare bones' interior, with a blank canvas for the homeowner to create their new perfect home. A property-wide refurbishment means that you can completely tailor your new home to your needs and tastes, with the pinnacle of modern design and engineering in every room.
Adapting your property to your needs – As mentioned above, a house refurbishment or renovation doesn't have to involve only superficial design changes. Structural changes can occur to adapt the rooms of the property to differing needs. For example, a wall can be knocked through to create a larger kitchen or living space for a growing family.
Increasing property value – In some circumstances, certain aspects of house refurbishments can increase the value of your property, paying back some or even all of the initial investment.
House renovations and refurbishments usually encompass one or more of the following aspects:
Partial house refurbishment – This involves refurbishing only a partial part of the property, and is usually suitable if you're happy with the condition of some of the existing rooms in your home and would only like to modernise the rest to bring them up to the same standard. For example, this may involve a new kitchen and living area, or a new bathroom and bedrooms.
Full house refurbishment – This involves a refurbishment of the entire house from top to bottom. Kitchen, bathrooms, bedrooms, hallway, living room, dining room and any other areas of your property both internally and externally.
Garden and driveway – This wouldn't fall under the term of 'house refurbishment' on its own, but many full-scale renovations often involve the outside of the home as well. For example, landscaping the garden or laying down a new driveway.
Structural changes – Alongside wholesale changes to the interior design of the home (such as new wall painting, flooring and other decoration), you can also include structural changes to the inside of the home to change the shape or size. For example, if you have a separate kitchen and living area, you could remove the partitioning wall to create an open-plan communal space which includes both the kitchen and eating area.
House refurbishment is a very broad term, but it can involve a huge range of different changes to your property:
New bathroom installation
New kitchen installation
Exterior wall work
Interior wall work (skimming, painting, wallpapering)
Woodwork (installation, replacement or treatment
Ceilings (skimming and decorating)
Flooring (carpets, tiling, wood)
Changing windows/doors
Changing light fixtures/fittings and electrical sockets
Garden landscaping/patio/driveway
Structural (creating new rooms, combining two rooms together)
Installing new features (shelving, LED lighting, ornamental features)
New furniture
New layouts
Other types of minor decoration
With so many years' experience in the property renovation industry, Bischell are excellently equipped to transform your home. Read up on some of our recent London rebuilds and refurbishment projects to get ideas about the changes you'd like to make to your home, with help from Bischell.
As house refurbishments and renovations can be so radically different depending on the individual requirements of the home, it's tricky to provide a 'one fits all' process of what you can expect. However, any good design and build company usually follows this type of process:
1). Listening and learning
To create your dream house refurbishment, the design and build company needs to get a detailed idea of exactly what your dream house refurbishment is. Listening with attention to detail as you explain your ideas is key, and ensures that the planning process is smooth and efficient.
2). Planning
Planning can take many different forms. This usually involves producing designs, sketches and plans and then brainstorming them to further expand on ideas. Some design and build companies, such as Bischell, can also create 3D simulations of your ideas with interactive walkthroughs so you can explore how the various rooms within your house extension would look. At this point, you will usually make the main decisions on a number of important points, including room themes, colours, flooring choices, fixture and fitting choices and layout. Usually at this stage, a detailed quote is provided to show you how much your new house refurbishment will cost with your various choices made.
3). Preparation
Preparation can vary considerably depending on the nature of your house renovation. Usually a skip may have to be moved in along with any equipment required for the tasks ahead. Dust sheets and other protective materials will also be included to protect any furniture. In some circumstances, scaffolding may be required for easier access to higher floors or to carry out any external changes to the property. Supports may also have to be installed if structural changes are being made.
4). The house refurbishment commences
Again, the actual order of the various tasks depends on what consists within the house refurbishment. However, usually, any structural changes will be done first. This is followed by changes to the walls and ceilings along with any other changes to the doors or windows. After this, the interior styling can go into more detail. Electricians will install sockets and lighting, plumbers will finish installing any water or drainage systems, and floor installers will finish installing your floor of choice. After this, the last finishing touches can be made, including the installation of any fixtures (such as shelves and units) and the placement of any furniture.
After everything is tided, you can then enjoy your brand new house refurbishment!
A note about scheduling
Another aspect of the scheduling is the order in which the rooms are worked on. This is especially important if you intend on living in the home during periods of the house refurbishment taking place. For example, you may need the bedrooms completed first so you and your family have somewhere to sleep whilst the other rooms are being finished off.
If this isn't an issue, then you and your design & build company of choice can usually discuss the most efficient schedule.
There are usually two different types of regulations to be aware of during a house refurbishment: building control regulations and planning permission.
Building regulations
These rules govern requirements in the areas of building and construction. This is to ensure safety and a base-level of build quality. Here at Bischell, all building regulations are matched and often exceeded to ensure that your house refurbishment complies with the latest requirements in this area. Some examples of where building regulations exist include:
Structural regulations to ensure safety
Fire regulations to ensure adequate fire protection and means of escape
Sound regulations to protect neighbours and people in other rooms
Moisture protection to minimise the risk of damp and rot
Thermal/insulation regulations to ensure adequate energy efficiency
Glass and windows requiring the use of safety glass in certain circumstances
Stair regulations to ensure a certain level of tread depth and steepness
Water systems and drainage systems to ensure adequate safety and reliability
Electrical installations to ensure safety
Heating installations to ensure safety and adequate ventilation
Planning permission and 'permitted development'
Some aspects of house refurbishments require planning permission. This is especially the case with more elaborate refurbishments which require structural or external changes. There may also be restrictions to what you can do with your property if it is registered as a listed or protected building.
Permitted development is a law introduced by the UK Government which allows certain types of building work to be carried out without the process of requiring planning permission. If your house renovation falls within the rules of permitted development, then you may not need to make an application to your local authority. However, if it falls outside of the rules, then you may need planning permission.
Many design and build companies, including Bischell, can handle this entire process for you. We can investigate whether any permissions are required and then work with your local authority to apply for them and handle any relevant paperwork.
If you're in a terraced home and the refurbishment work involves a wall you share with your neighbour (i.e. a party wall) then you may have to follow the rules set out in the 1996 Party Wall Act. The Act states what you can do to the wall, how you should notify your neighbour and what you should do if disputes arise. Many design and build companies can handle this process for you in a manner which falls within Party Wall Act regulations.
This all depends on the extent of your house refurbishment. If it only involves superficial changes (such as painting) then you may be able to do it yourself with experience, although professional input may help to provide a more professional finish.
Beyond this, it's usually well worth seeking an external design and build company to handle the entire process of planning and construction. Not only does this ensure that professional, time-served tradespeople are working on every aspect of your refurbishment, but it also ensures that expert interior designers and architects can help you expand on your ideas to provide a more impressive and potentially more cost effective result.
Here is a selection of top tips to consider when planning your new house refurbishment.
1). Get every task done in one go by a company which can handle every stage of the project
Larger design & build companies, such as Bischell, have the team and infrastructure to handle the entire design and build from start to finish. This is a lot more straightforward and usually more cost effective than hiring different companies for different tasks. It can also minimise the risk of disruptions caused by different businesses having different schedules and requirements. With one company, the entire project can be seamlessly project managed and scheduled from day one.
2). Consider your schedule
If you need to live inside your home during parts of the house refurbishment, consider adapting the schedule around your needs. For example, bedrooms may be a priority if you need somewhere to sleep, whilst other rooms can be completed later in the build project.
3). Figure out the layout before making permanent changes
If you know where your furniture will go, it makes it much easier to decide the optimum locations for fixtures, fittings and any new windows. For example, electrical sockets can be located closer to seating areas, whilst lights and windows can be positioned to reduce glare.
4). Consider an internal and external refurbishment
If you're 'going the whole hog' with an internal refurbishment, consider making external changes as well to completely transform your home. You could get your garden landscaped, install a new driveway, install a new patio or even create a new conservatory.
5). Think outside the box
Usually, you aren't bound by pre-set rooms. Structural changes can be made to remove walls and create whole new living spaces which are ideal for open plan designs. Look around your home and see if there are ways you could dramatically change the layout of your home to improve your living space. This sort of thinking isn't just about structural changes, but design changes too. Explore the internet to find innovative and daring design ideas which you could employ in your own home to really give it that "wow" factor. Some big ideas might not be as expensive as you think!
Testimonials
They deliver flawless work for sure, but the service delivery model they have here is stand out. There's few companies I work with day-to-day that match it. As they grow it'll be interesting to see whether standards can be maintained...

They have a solid track record on projects we've worked on. Their dedication to a project is second to none. A real flagship example of how it should be done....

When setting out to find a company to design and build our gym, I had clear criteria in mind. The company had to be energetic, resourceful, credible, brimming with ideas, technically astute and value for money. Bischell came out on...
Sign up to the newsletter
Join over 1000+ people and get fortnightly design and construction tips and advice.
We guarantee 100% privacy. Your information will not be shared. Unsubscribe at any time with a single click
Based around six key pledges, it's our promise to you to ensure rock-solid reliability and a seamless, hassle-free project