Our Collaborative Online Portal Keeps Your Entire Project in One Place
Once your project is live, you can track your project's progress. Monitor whether it's on target to finish on time and on budget, collaborate in real time and easily upload, store and share files.
Another reason to choose Bischell for your residential or commercial design and build or refurbishment project.
Easy and powerful scheduling tool to keep you up to date
See exactly what stage your project is at and monitor whether it's on schedule to finish on time and on budget.
With activities and deliverables mapped out across the project life-cycle, the schedule gives you a simple, effective way to see the entire project plan via a clear visual.
Presents a visual overview of milestones and other key dates.
Everyone is on the same page. With a visual framework for the work, there are fewer chances for misunderstanding. The project schedule allows everyone to have the same information and to set mutually understood expectations.
It makes clear how various tasks are interrelated and how any changes you request will affect the completion date and budget.
Automatic notifications keep you in the loop when there is a change to the project deadline or budget.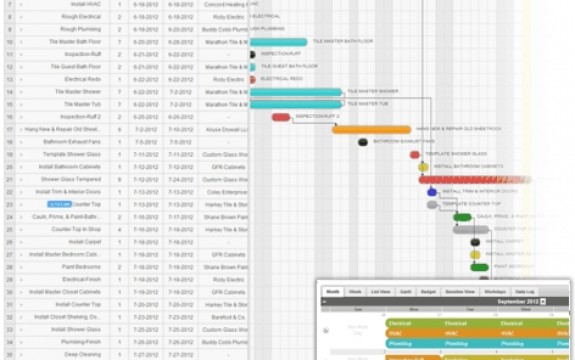 No chance of "extras" you didn't agree to or surprise price increases
Any extras or changes you request are recorded and tracked so everyone is on the same page.
Whether it's requesting a major alteration or switching your choice of door handles, the price is agreed, recorded and then signed off by you in advance. If it's not on this list with your signature, it can never be charged to you. That's a contractual guarantee.
Change orders can be created and approved online in minutes.
See your total expenditure with a running total of all changes and track your bottom line with real-time project cost updates.
See the impact that any changes have on your project completion date.
You'll never be presented with a list of changes that you've never agreed to or a bill you weren't expecting.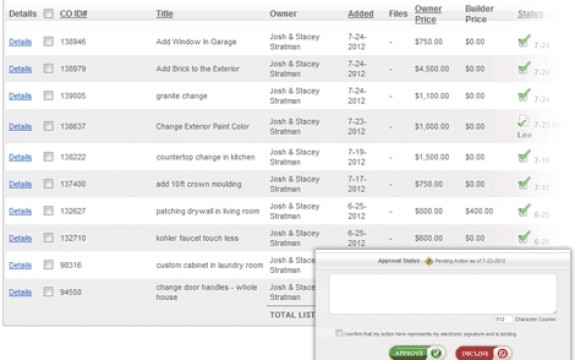 Online documents and photos to keep everyone on the same page
Upload, manage, share and distribute important documents, files and photos.
A central online space for all your project documents. From plans to specifications, everyone is on the same page with instant access to the most up to date documents from one location.
Avoids confusion and mistakes caused by people working with out of date documents.
View photos directly uploaded from the jobsite so you can keep up with progress.
Upload pictures of furniture and fixtures and fittings that you'd like us to source or upload photos to serve as inspiration for that certain look you're after.
Share pictures of your project on social media.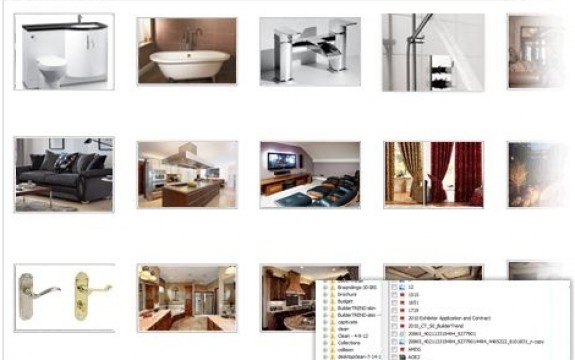 On demand real-time collaboration that is fast, easy and organised
Whether you comment through the mobile app or online, all comments and threads are stored and organised.
Whether you prefer to use the instant chat system or the internal email client, all communication is recorded, creating a digital paper trail so you know what was agreed and who was involved. That's clear responsibility and full accountability for your project. Project participants can work together in real-time.
Comment threads that act more like text messaging than email.
Filter your comments to only view specific topics.
Easily share comments only with applicable parties. An internal email client for lengthier communication.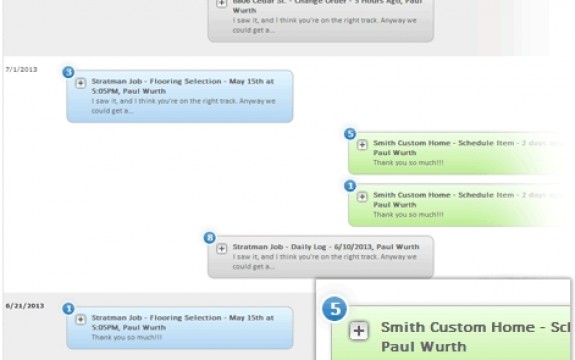 Streamline selection choices
Collaborate on choices, eliminate selection errors, and keep the project cost summary current.
Upload your selection choices for anything from door handles to cookers.
Ensures the right items are sourced first time.
Allows for collaboration between you and suppliers to verify and make the right selections.
Easily see key selection deadline dates with automatic deadline notifications to keep the job on schedule.
View allowance information that keeps you on budget.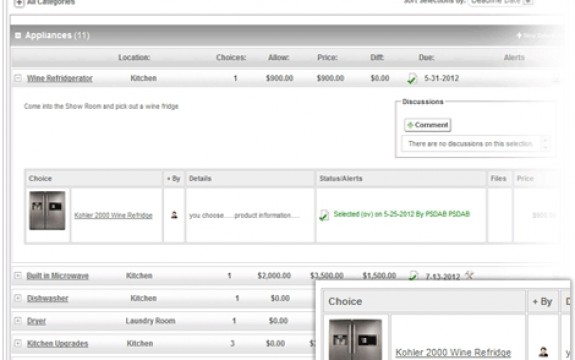 Warranty management for a hassle free experience
Easily manage the warranty process.
If you have any issues post-build, you can make use of our streamlined warranty requests to get any problems fixed.
Easily manage and submit warranty requests through the secure online portal.
Track your service or warranty request online.See who is co-co-ordinating your warranty claim and view key dates for your service appointments.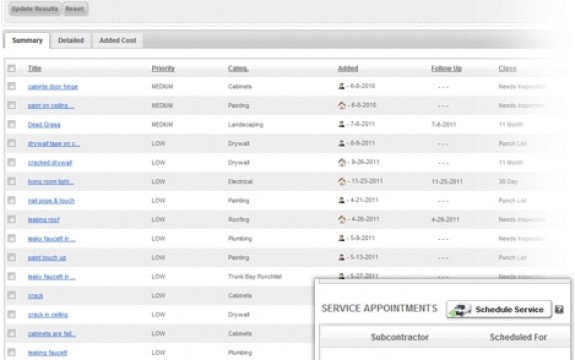 Call or email us today
If you have a project you'd like to discuss, please get in touch. There's no obligation. Just give us a call or if you'd rather email, simply complete the form.
020 8964 1814
Why Bischell?
An optional industry-leading lifetime guarantee
We'll give you a fixed price which won't budge
A guaranteed completion date or we pay you
We won't stop until your project is 100% defect free
360° Support® for peace of mind every step of the way
Testimonials
Just wanted to thank all the team at Bischell for the incredible amount of hard work over the past 4 months. It's been quite a journey but I'm happy to be at the end of it now. Sorry to see...

They deliver flawless work for sure, but the service delivery model they have here is stand out. There's few companies I work with day-to-day that match it. As they grow it'll be interesting to see whether standards can be maintained...

We contracted Bischell for our fairly large house renovation and I can honestly say that while their prices were comparatively higher, the service and professionalism is unparalleled. We had used a cheaper alternative on our first home and that turned...
Sign up to the newsletter
Join over 1000+ people and get fortnightly design and construction tips and advice.
We guarantee 100% privacy. Your information will not be shared. Unsubscribe at any time with a single click