Peace of mind guaranteed
So what do all these symbols mean to you? Simple, that whatever project you have in mind, no matter how complex, demanding or innovative, you can approach us first and be safe in the knowledge that we're qualified to help.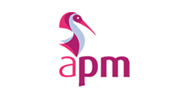 UK based organisation dedicated to advancing the science of project management and the professional development of project managers.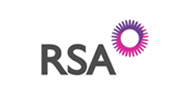 We are covered by:
£10m employers' liability insurance and £2m public liability insurance.
Want to know more?
Read about our wide range of building construction projects within the London area, ranging from domestic extensions and conversions to new-build designs for businesses, and get a feel for what we do. If you've still got questions, then please get in touch. Whether you're ready to start a building project or just have a question about how it all works, give us a call on 020 8964 1814. We're always happy to have a chat. Or you can reach us by email at hello@bischell.co.uk.
Testimonials
I hired Bischell for a double storey extension to my property to create two bedrooms and a bathroom. As there is a little'un coming soon! I used them based on a referral.Their price was good, workmanship top quality and they...

As designers they are good, very good. But whilst they are talented in aesthetics, they have what so many of their ilk lack. They are thinkers. They are problem solvers. They can take complexity and deliver elegant yet simple solutions....

They have a solid track record on projects we've worked on. Their dedication to a project is second to none. A real flagship example of how it should be done....
Sign up to the newsletter
Join over 1000+ people and get fortnightly design and construction tips and advice.
We guarantee 100% privacy. Your information will not be shared. Unsubscribe at any time with a single click
Based around six key pledges, it's our promise to you to ensure rock-solid reliability and a seamless, hassle-free project