House Extensions Company in London: We'll help create your dream bedroom, bathroom or kitchen
Is your home space too cramped? Do you have a growing family and need an additional room or two? Maybe your older family members need to move in for your love and support?
Bischell's team of architects, builders and engineers have helped many singles, couples and families achieve optimum living space with innovative interior and exterior design. We specialise in the following types of home extensions:
Bedrooms
Bathrooms
Dining rooms
Kitchens
Gyms and fitness areas
New conservatories
Additional toilets and shower rooms
Basement, cellar and loft conversions
No matter what you're looking for, we'll make sure that every minute detail of your new living space looks just as good as you've always imagined.
Whether you need construction or design and build, we'll bring your house extension to life with the finest design and craftsmanship. Most importantly, we'll ensure your ideas achieve their full potential.
A team of construction experts for your house extension
A house extension can be a big undertaking, which is why you'll have the full Bischell construction team working to ensure an accurate and hassle-free build.
Bischell builders and roofers to construct your home extension with millimetre accuracy
Bischell electricians, plasterers, plumbers, glazers, decorators and fitters to capture the vision of your design with fine craftsmanship
Use your own architect or hire a Bischell project manager
With our infrastructure, we can also handle anything from small porches through to multi-storey extensions, which require the pinnacle of engineering that Bischell possess.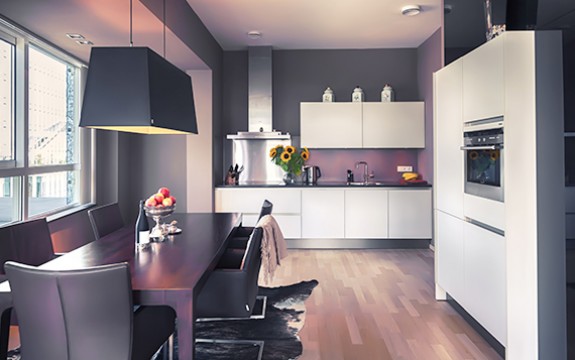 4 guarantees with our Flawless Delivery™ promise:
On-budget – The cost, based on the original brief, is contractually fixed
On-time – Finished on time, but if not, we pay you for every day it goes over
Defect-free – You only sign the project off when everything is perfect
12 month warranty – If there are any problems, we'll fix them for good
You expect first-class support – with Bischell you'll receive it
We'll communicate regularly to keep you up to date, with a direct line of contact for quick answers to any of your questions. Even better, you'll be able to view project updates, progress and scheduling via your very own online project management portal.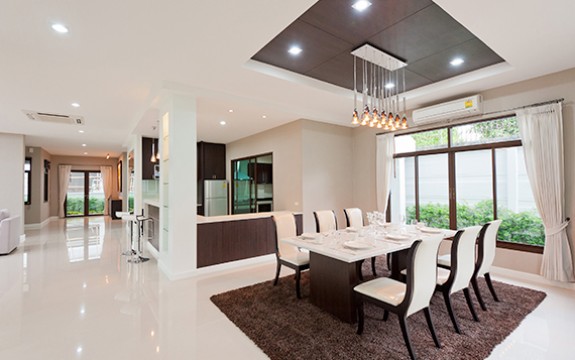 What you can expect in your new house extension:
We'll make sure that your house extension captures every detail of your plans to give you the dream result you've hoped for. We ensure that everything, from the first brick laid, to the last lick of paint, is applied with meticulous detail for an immaculate finish.
Plus, it's not just about the final result, but the service as well. With a fully organised and fully accredited team on hand, we can ensure a smooth and efficient schedule so you can spend more time enjoying your new extension take shape.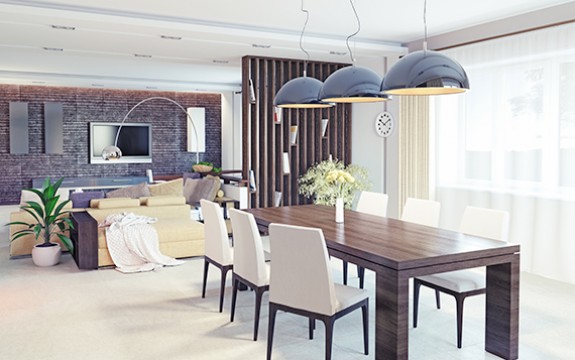 Designing your perfect house extension
The only way you're going to be delighted with your new house extension is if every detail is just perfect.
That's why we follow your every word to capture even the smallest touches which can add up to make a real difference.
You'll have the entire Bischell architectural team on your side, including architects, engineers and interior designers, to design a beautiful extension which maximises space, light, practicalities, functionality and value.
We'll also help you choose the sizes, shapes, fixtures and themes you love the most, with concepts and 3D models also show you exactly how your new house extension will look before the first brick is even laid. See our gallery to review 3D samples.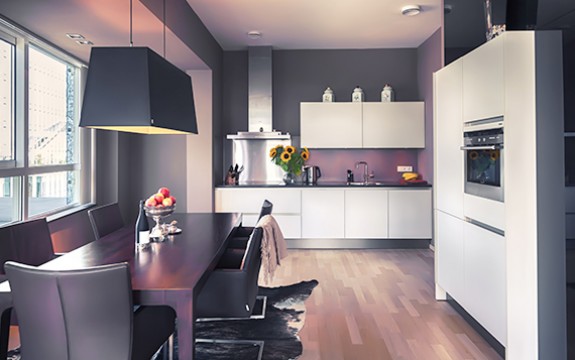 4 guarantees with our Flawless Delivery™ promise:
On-budget – The cost is fixed, and it won't change based on the original brief
On-time – Finished right on time, but if not, we pay you for every day it goes over
Defect-free – You only sign the project off when everything is perfect
12 month warranty – If there are any problems, we'll fix them for good
You can leave any planning permission or building regulations to us
We can check if your house extension falls under 'permitted development' which requires no planning permission. If not, we can liaise with your local council to obtain planning permission for you.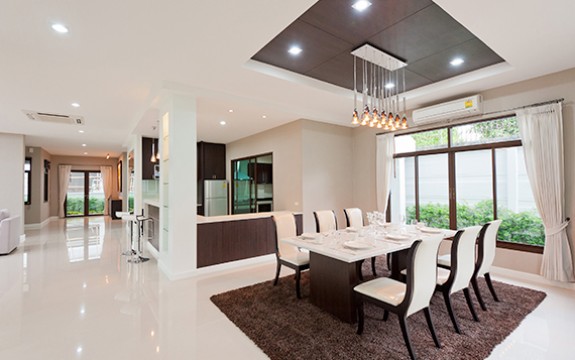 What you can expect from your house extension design:
A house extension should transform your home. The extra space can open up whole new rooms and living spaces that are beautifully designed to make them a joy to experience time and time again.
Outside, your extension blends superbly with your existing home. Inside, you can step into spacious, fresh and modern living areas which are meticulously designed to your exact tastes.
Simply put, we won't stop until you're left with plans which give you the right rooms, the right sizes and the right designs which are all perfect down to the last detail.
Choose us to make your house extension plans a reality.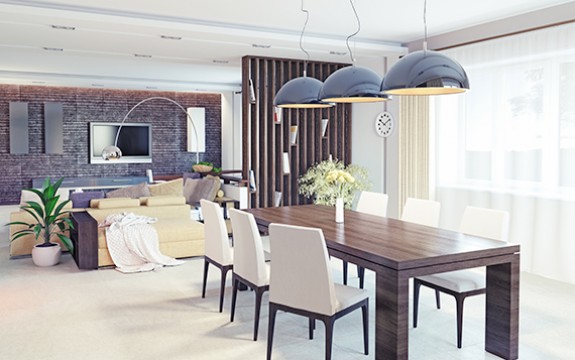 The result?
A beautiful house extension which ticks every box.
Click here or call 020 8964 1814 for a free, no-obligation consultation where we'll show you what we can do for your house extension in London.
Call or email us today
If you have a project you'd like to discuss, please get in touch. There's no obligation. Just give us a call or if you'd rather email, simply complete the form.
020 8964 1814
Why Bischell?
An optional industry-leading lifetime guarantee
We'll give you a fixed price which won't budge
A guaranteed completion date or we pay you
We won't stop until your project is 100% defect free
360° Support® for peace of mind every step of the way
A house extension involves taking an existing property and increasing it in size. This is usually achieved by extending the external walls of the property to increase the overall area of the home. However, this can also involve smaller extensions such as conservatories. Once finished, a house extension can appear externally seamless with your existing property façade, whilst inside, the new internal space provides room for virtually any use.
The vast variations in the types and sizes of house extensions mean that there are a number of different benefits depending on your approach:
More rooms without moving home
The primary benefit of a house extension is to provide more space without the stress or financial complications of moving to a larger property. If you like your existing home and have no prior intentions of moving, then you can get an extension to give you that extra space you need. For example, this may involve a new bedroom to accommodate a growing family.
Increasing the size of existing rooms without moving home
Alongside creating new rooms in your property, you can also use house extensions to increase the size of existing rooms. Long-gone are the days where homeowners had to accept the given sizes of the rooms in their property. If you feel as if your kitchen is too small, then you could use a house extension to increase its size and turn it into an open plan kitchen and eating area. You could also use an extension to increase the size of a main living area or bedroom. The choice is yours!
Increasing property value
The right sort of house extension can provide a fantastic return on investment by increasing property value. After all, with property size and room numbers playing a key role in the value of a property, a house extension can add many thousands of pounds in extra value and provide a strong profit from the initial expenditure of the extension. If property value is the main focus, then it's best to use the extension to provide the space and rooms which homebuyers are likely to find most appealing. For example, families looking for large family homes may appreciate an extra bedroom if the current number of bedrooms in your home is low.
Adding different types of living space
If you want to add a different type of room to your home, a house extension can be a brilliant way to do it without sacrificing an existing room. It also allows you unprecedented control over the extension and its contents, such as the size, shape, design and amenities. This not only allows you to add new types of living space like gyms and entertainment rooms, but also conservatories, garages and other areas of specific use.
The level of control in a house extension means that uses can be virtually endless. The only factors you are limited by are the amount of available land to extend the property and any relevant planning permissions or neighbour objections. Some of the most common uses include:
New bathroom – One or more bathrooms can be created as either individual bathrooms or en-suite bathrooms for existing bedrooms. This also allows the potential of upstairs and downstairs bathrooms.
New bedroom – One or more new bedrooms can make the property ideal for larger families or homeowners with frequent guests. You could also add a bedroom with en-suite amenities.
Gym – A room could be created with your own personal workout space including machines and weights. Whilst a gym generally isn't a common reason to invest in an expensive house extension on its own, it can be a fantastic inclusion in a larger house extension for another purpose – especially if the extension spans both floors. For example, an extension could include a new bedroom upstairs with a new gym downstairs.
Entertainment area – Create an area with a television, games, music centre, pool table, home bar and more. You could also create a more child-friendly entertainment area with toys and plenty of space to play. This can provide the added benefit of keeping all of the mess in one room!
Storage space – It can be amazing how much extra space you can provide in all of the other rooms of your house by creating a designated storage room for any furniture or objects you don't want to throw away.
Office – Create your own dedicated office if you run your own business or carry out educational activities (for example, university). This is a great way to separate work and relaxation time whilst still allowing yourself to work from the comfort of your own home.
Extended bathroom – A house extension doesn't necessarily mean adding a new bathroom. It can simply involve extending an existing bathroom. A small bathroom could be made larger to accommodate a growing family, or you could simply treat yourself by making a big bathroom even bigger to include a larger bath or spa suite.
Extended bedroom – Instead of creating a new bedroom, you could increase the size of your existing bedroom. Make one bedroom larger if you have kids or make your own master bedroom even larger for that added level of luxury.
Extended kitchen – Virtually every home has a kitchen and only needs one, so any house extension involving a kitchen generally means that the size of it is increased as opposed to creating a new kitchen entirely. Not only can this involve increasing the cooking and food preparation space, but it can also involve adding an eating area to create a large open-plan kitchen with a combination of cooking and living spaces.
Extended living space – Your living room, sitting room or lounge could be increased to accommodate a family or simply provide more space to relax in.
En-suite – You could use a house extension to add an en-suite bathroom to one or more existing bedrooms.
Conservatory – A house extension doesn't always involve increasing the size of the primary property by way of building new walls. You could also add a conservatory to provide a new living space. This type of house extension is usually less extensive and expensive than traditional extensions.
Garage – You could add a garage to your property to include your vehicle(s) and also add additional storage space. This has the added benefit of freeing up an existing driveway or patio for other uses.
Multiple uses on both floors – As house extensions can include both floors, it opens up the possibility of using the additional space on both floors for different uses. For example, you could create a new bedroom upstairs with a kitchen extension downstairs.
House extensions range from small additions to vast expansions in size. Some of the most common types of extension include:
Conservatories
This type of extension can add living or recreational space to a home and garden. Most conservatories are not overly invasive in construction due to the primary use of PVC and glass, although a small amount of brick work may be required.
Orangeries
An orangery, also known as a sunroom, is like a conservatory but with solid brick walls to act as an extension to the existing property wall. Usually the roof is made entirely out of glass with plenty of glazing in the walls to provide the strong daylight input of a conservatory with the solidity and warmth of a brick wall structure.
Porches
A porch is often used to extend the entrance space of a home. It can free up hallways and allow more space for things generally located near the front door of a home such as coats, shoes and other items. It can also provide the benefit of allowing a second door behind the main front door for warmth or security reasons.
Single storey extensions
A single storey extension is where the property is only extended out over a single storey. A roof is usually placed on top which is on a lower level than the existing roof of the home if it is a two-storey house. This can be useful if there are budget constraints or if you simply only need extra space on one storey and have no use for a double storey extension. This is also useful if there are planning or neighbour objections to a double story extension.
Two-story extensions
As the name implies, a two-storey extension increases the size of the property on both floors. An existing section of wall is knocked through with a larger section of wall built to increase the size inside. A roof is also built on this extended space and usually integrated into the existing roof of the property. This has the primary benefit of providing a new area of space on both floors for multiple uses.
Multi-storey extensions
Whilst most homes have two-storeys, some homes have more. This means that a multi-storey extension is possible, i.e. 3 or 4 storeys. The loft space of a two-storey home could also be increased, providing extra space along with a new or existing loft conversion.
Garages
A single-storey garage can be added to the side of a home to store vehicles and other items. It can also be used as an external workspace. This garage can be independent of the property with no in-property access, or it can be integrated into the property with a door to allow easy access without going outside.
Over-structure extensions
If you have a double-storey home with an existing single-storey area, such as a garage or previous extension, you can build on top of it to create added second-storey space. This is known as an over-structure extension. Whilst this type of extension is a great way to add space if the property setup is suitable, it also has a number of considerations. For example, a garage with only a single layer of brickwork would not have the structural integrity to support a new floor above and may therefore require re-structuring first.
1). Planning
The first step is to decide what type of house extension you would like. You may already have an idea of which part of your home you would like to have extended and by what size. It's also important to consider windows, doors, fixtures, fittings, partitioning walls and the overall interior design of the extension. Any good design and build company will listen very carefully to your needs, ideas and tastes to plan out the initial house extension design. Attention to detail during this stage is vital for the best results and the most seamless build project.
Some of the key areas to consider include:
The type of house extension
The size and shape
The number of rooms
Light fittings
Electricity fittings
Other fixtures
Doors
Windows
Heating
Painting, decorating and interior design
Flooring
Tiling
A lot of the initial planning stage is likely to involve discussions, sketches and blueprints. Some design and build companies, such as Bischell, can produce 3D graphics and walkthroughs to help you get a better idea of how your new house extension is likely to look before building commences.
2). Feasibility
Any on-site cost estimates usually involve a feasibility study. This is where the building company checks whether the desired type of house extension is possible given the current property and its foundations. This not only involves structural checks, but also more specific internal checks based on your ideas. For example, can electrical sockets and windows be placed where you want them to go? Does your heating system have enough pressure to supply hot water to the new rooms? Is there any internal damp or rot which could impact the construction of your new extension? Checking for any issues and remedying them at the beginning can result in a much smoother build project.
3). Setup
Most extensions need building equipment to be moved into place. Skips may also have to be ordered by the building company to deal with any debris and used materials. For larger extensions, scaffolding will have to be erected along with any support structures to keep the property structurally sound whilst the extension is being built.
4). The house extension commences
The way the extension is built depends heavily on the type of extension you choose. A porch or conservatory may only require building and foundation work followed by any glazing and interior design. However, a large single or double storey extension may involve the removal of an existing property wall followed by the creation of the new extension walls.
Once the main structural and building work is complete, any doors and windows are usually installed. This is followed by interior work such as electrical installations, heating installations, plastering, flooring, decorating and the installation of fixtures and fittings (such as units, shelves, decorative features and so on).
5). Extension complete!
The area will be thoroughly tidied with the skip, scaffolding, building equipment and any waste materials removed. You will then be free to enjoy your brand new house extension!
There are generally two types of regulations to be aware of: building control regulations and planning permission.
Building control regulations
Building control regulations govern how your house extension is created. These rules are in place to ensure adequate levels of safety and quality in the construction of the project. Here at Bischell, our experts ensure that all relevant building control regulations are adhered to. Some of these include:
Structural regulations in-terms of joist, beams, load support and measurements
Fire regulations to ensure adequate fire resistance and means of escape
Sound regulation to ensure adequate sound proofing for neighbours and other home users
Moisture regulation to protect against damp and rot
Thermal regulation to ensure adequate insulation and energy-efficient properties
Glass and window safety regulations
If a bathroom or hot water supply is installed, regulations can govern installing water and drainage systems
Electrical installations must meet safety standards
Heating installations must meet heating and gas safety standards
Planning permission and permitted development
Ever since a 2008 change in UK planning laws, some types of construction no longer need formal planning permission if they fall under what's known as 'permitted development'. This is a selection of rules which allow house extensions of a certain size and stature to be carried out without seeking planning permission from your local authority. At Bischell, our house extension specialists can discuss your plans and tell you whether they fall under permitted development. However, even if they don't, we can liaise with your local authority to handle all of the paperwork and procedures involved in seeking planning permission.
Any DIY house extension would require considerable building experience for a professional result. You may also have to hire external professionals to handle tasks in the areas of plumbing, electrical installations and decorating. Whilst it can be feasible for DIY-experienced homeowners to conduct their own small-scale extensions, such as a porch or conservatory, larger house extensions almost always require a professional design and build company due to their extensive and complex nature. Builders, engineers and architects must work carefully to ensure that the new extension is structurally sound and that the entire build process is safe. Many extensions also require large teams of builders to ensure that the project is completed within a reasonable time frame.
With literally hundreds of tasks to carry out, many requiring expert knowledge and experience, it's usually best to hire a design and build company to handle a house extension of any size. It means that everything can be project managed for you and that you can simply relax and look forward to your new house extension being built for you! Bischell are one of the leading building contractors for house extensions, so no matter what shape or size your new addition needs to be, get in touch to find out how to make your property plans a reality.
Eco-friendly house extensions are a big topic due to environmental concerns and rising household energy bills. Generally speaking, most good quality house extensions should employ a high-standard of energy efficient technology which is within the realms of the available budget and timescale. This keeps the rooms within your extension cool during summer, warm during winter and could ultimately save you hundreds of pounds on energy bills over many years to come.
Some areas to look at it include:
High-grade insulation if a roof needs to be built on the extension
Outer wall cavities being correctly insulated
Double glazing windows
Energy efficient doors
The correct layout and use of heating to avoid heat wastage
The Party Wall Act provides a set of rules on what you can do if your house extension has an influence on a wall which you share with a neighbouring property. Under the act, you must inform your neighbour of your house extension if it falls within certain guidelines. We can handle this for you and help to mediate any neighbour disputes if they arise.
Take a look at these top 10 quick tips to help you with ideas for your new house extension:
1). Think about the external design as much as the internal design. How will the new extension look attached to your new property? How will it look alongside other homes in your neighbourhood? Consider the use of materials and themes when it comes to the outside and the inside.
2). Consider the use of matching doors and windows to stay with the theme of the doors and windows on your existing property.
3). Consider your neighbours and your own privacy. Check whether any window placements might be in direct view of a neighbour's window and cause privacy issues for both yourself and your neighbour.
4). Keep your garden in mind. It might be tempting to make full use of the space you have, but it's still nice to retain an enjoyable sized garden to enjoy during the warmer seasons. Keeping a good sized garden may also make your property more appealing to homebuyers if you ever decide to sell your home.
5). Your house extension doesn't have to be a single room. You could create multiple new rooms on both floors for many different uses.
6). Your extension doesn't have to consist of traditional brick walls. Try pushing the boundaries with a "Grand Designs" style house extension. You could include lots of glazing and unique designs to really give your extension that "wow" factor and transform the overall look of your home.
7). If you're limited by height, then explore the possibilities of a basement extension. You could dig down into your garden and then extend your basement out with lots of glazing to fill the area with natural light.
8). Try and get a good idea of where you will place your furniture and objects within the rooms of your new extension before you begin planning. This then allows you to get a much better idea of where you can place doors, lights, windows and electrical sockets.
9). If you want a room with lots of natural light to create a more enjoyable living space, bear in mind how surrounding buildings or trees may block light during different times of the day. If you want the sun beaming in on a morning, you could try positioning your windows to achieve this. Similarly, if you don't want glare inside your new rooms, try positioning them away from direct sunlight.
10). Consider how your garden will work with the extension. If you're not particularly green-fingered, then it may be a good time to get some landscaping done along with the project. This is especially important if you're creating a conservatory or rear extension which has expansive views of your garden as this provides a more beautiful view to enjoy.
Testimonials
We contracted Bischell for our fairly large house renovation and I can honestly say that while their prices were comparatively higher, the service and professionalism is unparalleled. We had used a cheaper alternative on our first home and that turned...

Just wanted to thank all the team at Bischell for the incredible amount of hard work over the past 4 months. It's been quite a journey but I'm happy to be at the end of it now. Sorry to see...

They have a solid track record on projects we've worked on. Their dedication to a project is second to none. A real flagship example of how it should be done....
Sign up to the newsletter
Join over 1000+ people and get fortnightly design and construction tips and advice.
We guarantee 100% privacy. Your information will not be shared. Unsubscribe at any time with a single click
Based around six key pledges, it's our promise to you to ensure rock-solid reliability and a seamless, hassle-free project