Engineering & Structural Construction Services in London: Bring a Bischell engineer into your project
There are two ways you can have an expert Bischell engineer on hand to oversee your project and ensure meticulous attention to detail in all of your plans and calculations:
Already have a design & build, architecture or construction company?
If you use separate architecture and building companies, you may have to source your own independent engineer to oversee structural drawings for the purposes of construction and planning permission.
If you use a combined design and build company, they may not have an in-house engineer, meaning further sub-contracting.
In these cases, you can hire Bischell to supply one of our experienced engineers to collaborate with your design and build teams. Not only can your Bischell engineer complete all of the structural drawings and plans required, but they can also oversee your project and contribute where necessary to improve the design and build phases.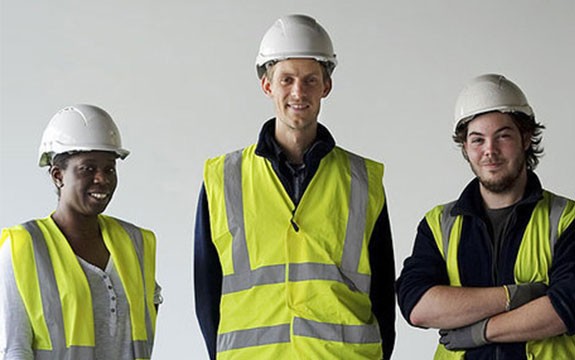 Need a construction, architecture or design & build company?
There's no doubt about it – engineering plays a vital role in the overall success of any design and build project. It's responsible for so many factors which can make a project faster, smoother and less costly. That's why we have our own dedicated in-house engineers and offer Flawless Delivery.
If you choose us for your design and build project, you'll also have our engineers on your side to collaborate directly with our design and build teams – all under one company.
This also has the added benefit of making it simple to adhere to all regulations and permissions. Instead of finding an engineer or architect to produce the plans you need, we can create them in-house and handle the paperwork for you in one package to help save you money. Our ongoing support is second-to-none too.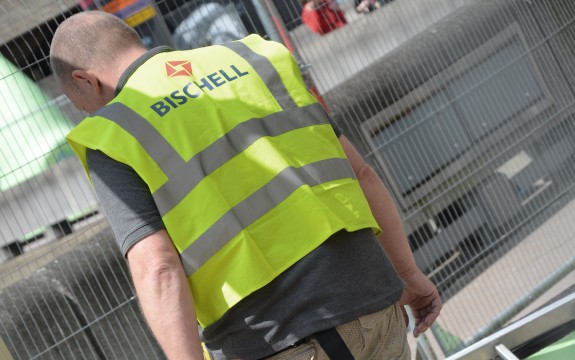 What can a Bischell engineer bring to my project?
Value engineering – Going through your project with a fine-toothed comb to identify cost saving opportunities which help you get the same result for less.
Planning permission and building regulation approval – Leave it to your Bischell engineer to complete all of the relevant plans to gain approval for your project.
Cost and practicality input – You don't need to wait until the build stage before finding out that an idea is too expensive or impractical. Your Bischell engineer will keep a close eye on the development stage to identify any feasibility issues and correct them sooner rather than later.
Improving build functionality – Bischell engineers can help to identify the optimum methods for constructing certain parts of your project which strike that perfect balance between quality and cost.
Precision plans – Bischell engineers can help take the designs and form them into millimetre-perfect construction plans to make the build process faster and smoother. We can also produce any formal drawings required for a range of different purposes – just leave them all to Bischell.
The result?
Save time, save money, reduce stress and enjoy a better engineered finish.
If you want a Bischell engineer on your side to help you with your project, contact us or call 020 8964 1814 for a free, no-obligation discussion.
Take a look at our full range of in-house London building services for a clearer idea of why a combined design and build company is the best option.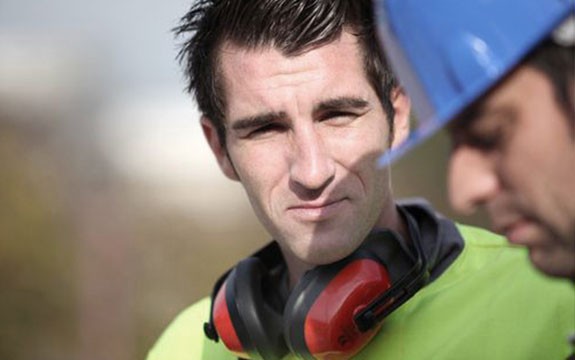 Call or email us today
If you have a project you'd like to discuss, please get in touch. There's no obligation. Just give us a call or if you'd rather email, simply complete the form.
020 8964 1814
Why Bischell?
An optional industry-leading lifetime guarantee
We'll give you a fixed price which won't budge
A guaranteed completion date or we pay you
We won't stop until your project is 100% defect free
360° Support® for peace of mind every step of the way
Engineering primarily involves planning how a final design will be translated into instructions for the build team. This involves creating all of the structural calculations to ensure project feasibility, and also contributing to the construction plans which the build team will use. This role can also involve creating the drawings and plans used to apply for planning permission, building regulation and other third party consents if required.
Whilst design primarily focuses on the aesthetics of a project, and build focuses on the construction, engineering takes a look at the technical planning of a project. In situations where designers will be primarily responsible for now the final result will look, the engineers can assist with the structural planning and piecing together exactly how a design feature will be constructed to make sure that the solution is the most feasible and cost effective option.
A specialist dedicated to that grey area between design and build
Whilst experienced designers and builders will factor engineering into their respective processes, it pays to have a dedicated engineer who can focus exclusively on translating the aesthetic designs into formal plans for the build team. In most cases, this process is essential, as neither the build or design teams may have the level of technical expertise required to carry out vital structural calculations. That's why many design and build companies, including Bischell, have in-house engineers to collaborate with the design and build teams throughout your project.
Bridging the gap between design and build for a smoother project
Good engineers have an understanding of designing and constructing in equal measure. This means that they can take the concepts from the designer and turn them into usable construction plans which capture the final approved design with absolute precision – all whilst making sure that the build team has fully understandable plans which eliminate any guesswork.
Handling all planning permission and building regulations
Many engineers have an in-depth understanding of planning permission and building regulation guidelines. This means that they can produce the formal drawings and plans which are presented to the relevant bodies for approval. Bischell engineers have vast experience in this field to understand exactly what the client's local planning authority and building control officer will expect, and then produce the drawings required to fulfil the project's obligations.
If you use separate architecture and building companies, you may have to source your own independent engineer to make the detailed structural drawings for planning permission and building regulation approval. Many smaller design and build companies may have to even outsource this job to an independent engineer on your behalf.
Some design and build companies, such as Bischell, have in-house engineers. This provides a number of great advantages for your project. Firstly, you don't need to source an engineer, as all design, build and engineering requirements are completed under the same roof. This saves money and saves time with improved communication. After all, independent architecture and building firms communicating with each other can already cause noticeable delays and increase the risk of miscommunication. Adding a third party in the form of an independent engineer means that you, your architect, your builders and your engineer all have to collaborate and communicate with their own unique methods of working over phone or e-mail. In the case of design and build companies such as Bischell, all of the parties are in the same office for real-time communication from start to finish.
Secondly, an in-house engineer can collaborate with the design and build teams throughout their respective stages of development. This allows the engineer to make sure that design ideas remain practical and feasible in-terms of complexity and budgetary constraints as they develop instead of waiting until they're finished. This is a key requirement for the smoothest and most hassle-free project, as any issues can be identified and ironed out during the design stage instead of after the construction stage has begun, where there may be additional costs and delays to rectify the plans. The sooner an idea is identified as infeasible, the more time and money can be saved, and you can't get any sooner than right at the beginning of the design stage under the watchful eye of a Bischell engineer!
You may, for whatever reason, decide to use separate architecture and building companies. Whilst there are benefits to using a single company which combines design, building and engineering in one, it certainly isn't the be all and end all!
For example, Bischell can supply one of our in-house engineers to work on external development projects with one or more architecture and building firms. This means that you get an engineer working on your project which has considerable experience in collaborating during the design and build stages both in-house and with other companies. If you have existing parties involved but would still like to involve Bischell's engineering expertise, then we can act as your independent engineer to take care of all the paperwork for planning permission and building regulation approval, and also contribute to a smoother, more efficient and more cost-effective project.
Your in-house Bischell engineer is primarily focused on the following tasks when required:
Concept, feasibility and scheme design studies
The role of the engineer in this instance is to take the designers concepts and analyse whether they are not only structurally feasible and safe to build, but also fit for your budget. The engineer can look beyond the surface to assess whether the space and surrounding structure is a suitable canvas for the design to be crafted.
Inspection and assessment of existing structures
Following on from the previous point, an engineer has the mathematical knowledge to crunch the numbers and make sure that the existing structure can support the design plans. This involves analysing the different materials, their strengths and their current conditions in your property.
Structural reports and surveys
This involves creating formal reports on the existing structure of the property and conducting surveys to obtain information which can be passed on to the build team, building control regulators or planning permission authorities.
Preparation of preliminary schemes and specifications
This involves creating preliminary plans of the project to not only assist the design and build teams, but also to create the paperwork required to seek planning permission approval at an earlier stage.
Civil engineering detail designs and working drawings
This involves creating the detailed technical designs and formal drawings to assist all parties involved in civil engineering projects.
3D modelling of buildings
Engineers may contribute or create scale 3D models of buildings and project spaces. Whilst designers are more likely to create 3D models for aesthetic reasons to show you how your finished project could look, engineer 3D models are usually used to assist build teams and any relevant parties which are involved in the design, planning or build stages.
3D structural design drawings
These millimetre accurate 3D design drawings can assist the build team with construction and can also be used to apply for planning permission and any other permissions required.
Drawings for building regulations
Most engineers have an in-depth understanding of building regulations (the set of rules which govern the standards of quality, safety and accessibility in construction projects). If building regulation approval is required, the engineer can liaise with the design team to ensure that building regulations are met, and also create the formal drawings to be sent to building control for approval.
Structural specifications
These formal plans can be used to assist the build team and can also be submitted to aid the approval process for planning permission or building regulations.
Structural calculations
Engineers can conduct the structural calculations to make sure that changes to a property can be comfortably supported by the existing property. This involves an in-depth understanding of mathematics, geometry, materials and forces. For example, if a new storey is being added to a building, does the existing structure have the strength to support it, or will reinforcements have to be made?
Value engineering
A very important aspect of engineering services involves value engineering. Designers may focus primarily on aesthetics and the best looking result, whilst the build team focuses more on their own workmanship. This leaves the engineers to analyse the plans and make sure that they are the most cost-effective available.
This process doesn't necessarily involve cost-cutting. It may involve seeking out and eradicating any wastage or unnecessary expenditure which will have no impact on the final quality. A strong understanding of construction also means that engineers can suggest the most cost-efficient way of achieving a certain element of design within the final build result, so it looks and functions the same, but is constructed in a more efficient and less costly manner.
Another important area of good value engineering is seeking out long-term investments. It isn't all about the short-term and making sure that the initial costs are as low as possible. For example, a certain element of the project may not be the cheapest option initially, but it could add a higher value to your home when it is sold to result in an overall net gain. Components and materials are also an important area to consider. A certain material may be cheaper in the short-term, but may need to be repaired or replaced further down the line, causing the long-term cost to be higher.
Good value engineering is about making sure that the initial project cost is the most efficient so you aren't wasting money, but it also involves looking further ahead to ensure that you have the most cost-effective result long-term.
Civil engineering inspections and appraisals
This involves inspecting and appraising project spaces to assess their feasibility and gather the initial data required to begin formulating plans and concept designs.
Pre-purchase advice
Engineers can be highly useful during pre-purchase periods. Building surveys and homebuyer's reports can be created to help you decide whether purchasing a property is a wise investment. Surveys help to identify potentially hidden issues which may clash with your brief or require inevitable repairs later down the line.
Mechanical engineering
Project engineering isn't all about the structure. It can also be about mechanical elements inside of the project, such as heating, cooling and ventilation systems. These all require a degree of engineering, whether that involves making sure that these systems work correctly behind the scenes, or dealing with how the components (pipes etc) fit within the overall structure of the building to remain effective whilst staying as non-evasive as possible within the overall design.
Quantity surveying
Another important aspect of engineering is quantity surveying. This involves dealing with the costs of construction and the relevant contracts involved in the project. Quantity surveying can involve cost estimates, cost analysis, cost planning, procurement, procurement consultation, quantifying, assistance during the tendering procedures, risk management, cost management, interim payment assessment, cost control, financial statements, account preparation, settlement of contractual claims, earned value analysis, formal document preparation, technical auditing, budget advice, life cycle costing and more.
This really depends on the existing architecture and building companies you use. Many have other members of staff (or staff with combined roles) which can handle many of the processes usually reserved for engineers. If your project requires planning permission or building regulation approval, then an engineer is usually essential to draw up the required plans to submit an application.
However, no matter how small or large a build project is, input from an engineer can improve the overall project efficiency and quality, and can often play a vital role in tasks which are beyond the jurisdiction of the design or build teams. Quality value engineering from an engineer can also bring the overall cost down, and in some cases, the savings sought by an engineer can pay for the cost of hiring one many times over.
That's why London builders Bischell consider it so important to have in-house engineers on hand to collaborate on every design and build project we carry out.
Testimonials
It's a rare thing to work with a company that deliver over and above the brief. They took our plans and added value by suggesting amendments that would significantly improve the amount of space we'd be left with without sacrificing...

Just wanted to thank all the team at Bischell for the incredible amount of hard work over the past 4 months. It's been quite a journey but I'm happy to be at the end of it now. Sorry to see...
Sign up to the newsletter
Join over 1000+ people and get fortnightly design and construction tips and advice.
We guarantee 100% privacy. Your information will not be shared. Unsubscribe at any time with a single click
Based around six key pledges, it's our promise to you to ensure rock-solid reliability and a seamless, hassle-free project