Shop Fitting Services in London: Impress everyone who steps inside your retail outlet or store
Bischell will transform your retail space into a beautiful store that will provide the foundation for business success. Whether you need architectural help, inch-perfect construction or a complete, end-to-end design and build, our experienced team of builders and engineers can help.
Pristine workmanship in every aspect
Bischell consists of a wide range of specialists who will ensure that every task and every finer detail, no matter how large or small, is done with painstaking precision for a superb finish and solid reliability:
Builders and engineers to construct your plans with millimetre accuracy
Painters, decorators and fitters to bring your shop to life with the finest craftsmanship
Electricians, gas engineers and plumbers to install all of the systems your shop needs
Optional project management to ensure your project is seamless and efficient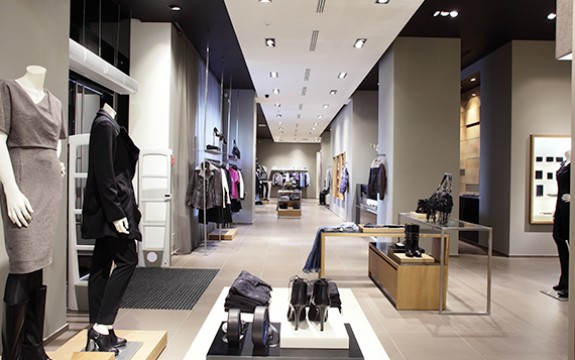 4 guarantees with our Flawless Delivery™ promise:
4 guarantees with our Flawless Delivery™ promise:
On-budget – The cost, based on the original brief, is contractually fixed
On-time – Finished on time, but if not, we pay you for every day it goes over
Defect-free – You only sign the project off when everything is perfect
12 month warranty – If there are any problems, we'll fix them for good
First-class client support is included, as standard
We'll communicate regularly to keep you up to date, with a direct line of contact for quick answers to any of your questions. Plus, you'll be able to view project updates, progress and scheduling via your own online client portal.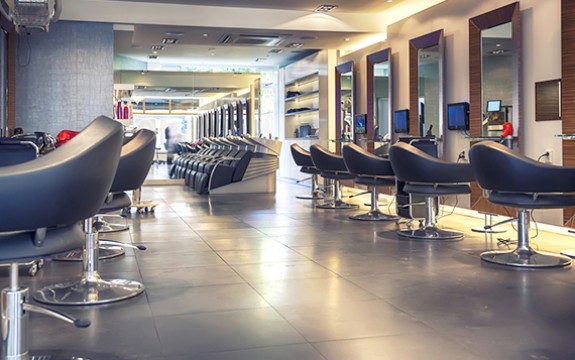 What you can expect in your new store:
We want to make sure that your shop, commercial or retail outlet interior design achieves its full potential, with every fixture, fitting and lick of paint exactly how you want it. Everything will be installed with careful attention to achieve a superb finish, so you not only get steadfast durability, but also an impressive looking interior which your customers will remember for all the right reasons.
Plus, with a fully managed infrastructure, the Bischell build team will work together like a well-oiled machine to ensure a swift, efficient and cost-effective build.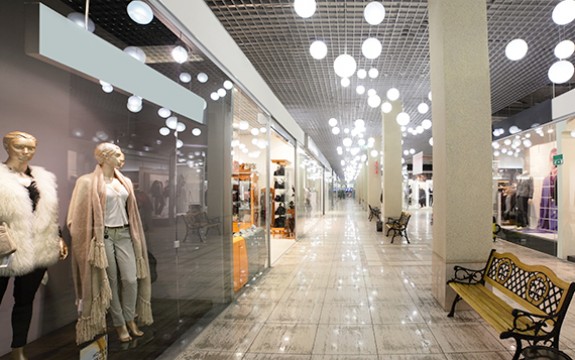 A shop design which is primed for success
Bischell's shop design and architectural expertise isn't just about giving you a stunning retail space which you're proud to own. It's also about designing a shop which maximises sales.
We'll listen intently to your objectives to capture your vision, and then apply our retail design experience to create beautiful layouts, themes, visuals and lighting which attract your target audience and give them a highly enjoyable shopping experience.
Review our Redevco and MyVet 24/7 case studies.
With Bischell architects and interior designers, we aim to give you a cost-effective shop design which gets more people coming in and more people leaving as brand new customers.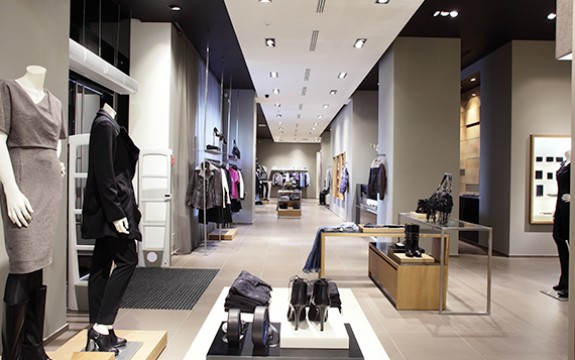 4 guarantees with our Flawless Delivery™ promise
On-budget – The budget is fixed before we begin and it won't change based on the original brief
On-time – Finished right on time, but if not, we'll pay you for every day it goes over
Defect-free – You only sign the project off when everything is perfect – you wouldn't want it any other way
12 month warranty – If there's any issues, we'll fix them for good
Let us handle planning permission and any other paperwork
Not only will you have a project manager to handle everything for you, but we can also liaise with your local authority to obtain planning permission, building regulations and party wall agreements if required.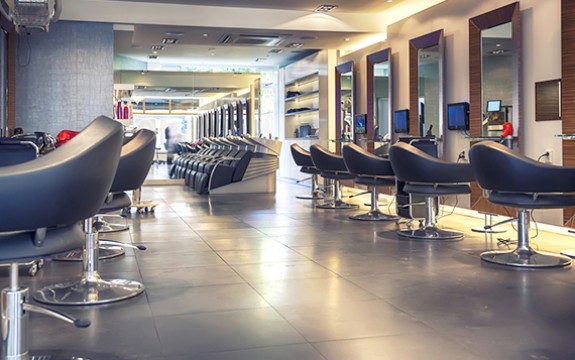 What you can expect from your new shop design:
Your new shop will combine your ideas with stunning design and the principles of successful retail environments. Everything will be meticulously fine-tuned to give you a retail shop or commercial outlet that is beautiful to look at and encourages more customers through your door.
Your shop will be perfectly tailored to your target audience and budget, whether you require something simple and cost-effective, or high-end and luxurious. The design will help you stand out ahead of your competition whilst adding an aura of quality to your brand to make your products even more appealing to buy.
It's how we create an aesthetically eye-catching shop which is designed for success.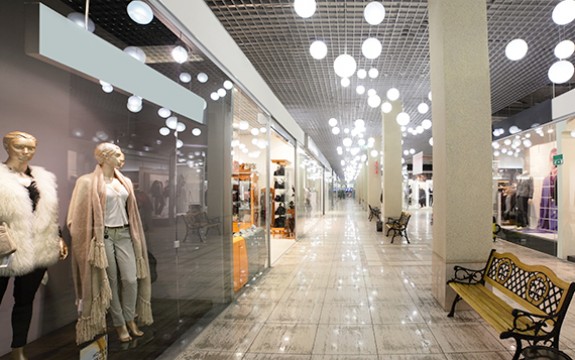 The result?
An impressive retail space which helps to grow your business.
Click here or call 020 8964 1814 for a free, no-obligation consultation where we'll show you what we can do for your shop fit in London.
Call or email us today
If you have a project you'd like to discuss, please get in touch. There's no obligation. Just give us a call or if you'd rather email, simply complete the form.
020 8964 1814
Why Bischell?
An optional industry-leading lifetime guarantee
We'll give you a fixed price which won't budge
A guaranteed completion date or we pay you
We won't stop until your project is 100% defect free
360° Support® for peace of mind every step of the way
A shop fit is an installation or renovation of your retail store. This may involve refurbishing an existing store with a new interior, or it may involve the installation of an entirely new shop inside a bare premises.
There are a number of key benefits to a professional shop fit:
Be more appealing to your target audience
Your shop can be designed with your target audience in mind to make your store and your products more appealing. For example, if you operate a take away, then you may prefer a shop fit which is bright, clean, crisp and cost effective. However, if you sell expensive products, then you may require a shop fit which provides a highly luxurious experience.
Improve the shopping experience for your clientele
The layout and design of your store can play a crucial role in the overall shopping experience. The easier customers can find the products they need, and the better these products are displayed, then the more likely it is for a purchase to occur.
Provide an improved working environment
A great looking shop isn't just for the benefit of your customers, but also for you and your store. If you spend the majority of your working days inside your shop, then it's great to enjoy that time in a beautiful shop which you're proud of. A better working environment can also improve the morale and mood of your staff, leading to increased productivity and better customer service.
Increase footfall
If your shop looks more appealing and inviting to your target audience (through an improved exterior or an interior view through your windows), then you're more likely to attract potential customers into your store for a browse. This is especially important if you're located in a highly competitive area alongside shops selling similar products.
Reliability and guarantees
A professional shop fitout means that you can take advantage of improved workmanship and guarantees to ensure a high quality job which will provide years of reliability. For example, Bischell provides a one year workmanship warranty to rectify any issues if they arise. This gives you the peace of mind that your shop will be fitted professionally and that a period of regular use won't reveal defects which could cost you extra money.
Focus more time on growing your store
Fitting out a shop to a professional standard is very time and resource consuming. If you do it yourself, you could spend weeks or months designing, planning and constructing your shop interior. Plus, if you have no experience in shop fitting, a lot of it will involve trial and error which could consume even more time and money. By leaving it in the hands of a professional design & build company, you can stay in control of the final result whilst having a lot more time to do other important things, such as sales, marketing and accounts.
Increase sales
At the end of the day, the primary reason for a professional shop fitting is to increase your sales and give you a return on investment. A beautifully designed and fitted shop will be more appealing to your target audience, get more people in through your doors and provide an improved shopping experience which will help to increase the number of people who decide to buy something from you.
Professional shop fitting can take many different forms. However, it usually revolves around at least a few of these primary features:
Interior design – Interior design can compromise new floors, ceilings, walls, colours, fixtures, fittings and decorations to completely change the interior theme and quality of your shop. This may also involve new furniture, product display equipment and tills.
Structure/layout changes – A professional design & build company opens up the possibilities of changes to the layout and even the structure of your store. Units and sections of your shop can be moved with ease, thereby providing a heightened level of control over how your shop looks. The layout can also be carefully controlled to ensure an optimum shopping experience.
Exterior design – The exterior of your shop can play a huge role in its overall success. Outside signage and other graphical elements give passers-by a taste of what your store is like, thereby making it much easier to lure in more of your target audience.
Whilst the overall schedule of the project can vary depending on the design and build company you choose, most follow this sort of similar path:
1). Planning
The project will begin by taking in your ideas, discussing them and then producing sketches and concept designs to explore how your new shop will look. A detailed quote is then provided based on the final designs and plans. Many design and build companies, including Bischell, can also provide 3D concepts and interactive walkthroughs to show you exactly how your new shop will look. For full details, read about our London-based building services for commercial property units
2). Preparation
Before the fitting commences, preparations are made. Equipment and tools are moved into place and the build team is briefed on their tasks and the overall schedule of the project. With Bischell, your dedicated project manager will handle this for you.
3). Commencing the shop fit
Once the planning and preparation is finished, the shop fit will begin, where fitters and tradespeople will begin working on their individual tasks. If you choose Bischell, your project manager will oversee this entire process, keep you regularly updated and also pass feedback and decisions down to the relevant build team members.
4). Signing off the project
Once the build project is finished, you can take a look at the final result, make sure you're happy and then sign off the project to start enjoying your brand new shop!
There are three main types of building regulation to be aware of. Many design & build companies, including Bischell, can handle most of these for you:
Building regulations – Meeting safety and quality standards in area of structure, fire prevention, fire escape routes, ventilation, disability access and so on.
Planning permission and permitted development – You may require planning permission from your local authority, or could carry out your shop fit without planning permission if it falls within the boundaries of 'permitted development'.
Party wall agreements – If you carry out work on a wall which is shared with a neighbour, you will have to follow the notification and dispute procedures laid out in the Party Wall Act.
Testimonials
We contracted Bischell for our fairly large house renovation and I can honestly say that while their prices were comparatively higher, the service and professionalism is unparalleled. We had used a cheaper alternative on our first home and that turned...

I hired Bischell for a double storey extension to my property to create two bedrooms and a bathroom. As there is a little'un coming soon! I used them based on a referral.Their price was good, workmanship top quality and they...

As designers they are good, very good. But whilst they are talented in aesthetics, they have what so many of their ilk lack. They are thinkers. They are problem solvers. They can take complexity and deliver elegant yet simple solutions....
Sign up to the newsletter
Join over 1000+ people and get fortnightly design and construction tips and advice.
We guarantee 100% privacy. Your information will not be shared. Unsubscribe at any time with a single click
Based around six key pledges, it's our promise to you to ensure rock-solid reliability and a seamless, hassle-free project