Commercial New Build Developers in London: the perfect environment for your business growth
All-in-one new build construction
With experience in constructing commercial buildings throughout London, we've got the infrastructure to bring new builds of any size and complexity to life with a tightly managed project.
Builders, structural engineers, roofers and glazers to construct the building with millimetre accuracy
Electricians, plumbers and gas engineers to install every system your business requires, with the highest standards of safety and durability
Painters, decorators and fitters to craft together the interior environment with exceptional detail
Project management to ensure a seamless, efficient and hassle-free build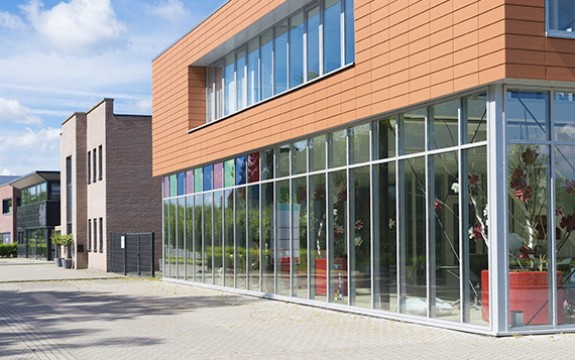 4 guarantees with our Flawless Delivery™ promise:
On-budget – The cost, based on the original brief, is contractually fixed
On-time – Finished on time, but if not, we pay you for every day it goes over
Defect-free – You only sign the project off when everything is perfect
12 month warranty – If there are any problems, we'll fix them for good
Along with first-class client support
We'll communicate regularly to keep you up to date, with a direct line of contact for quick answers to any of your questions. Plus, you'll be able to view project updates, progress and scheduling via your own online client portal.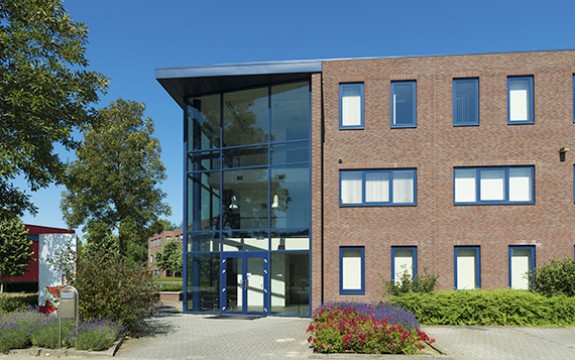 What you can expect from your new business premises:
Your new commercial property will be constructed with meticulous attention in every detail. This not only gives you a property which matches your plans down to the letter, but also one which is solidly built with a superb finish to act as a hub of business growth for the decades ahead.
Plus, with our large infrastructure and full in-house construction team, we'll construct your new building with a carefully choreographed build which is tailored around your company requirements.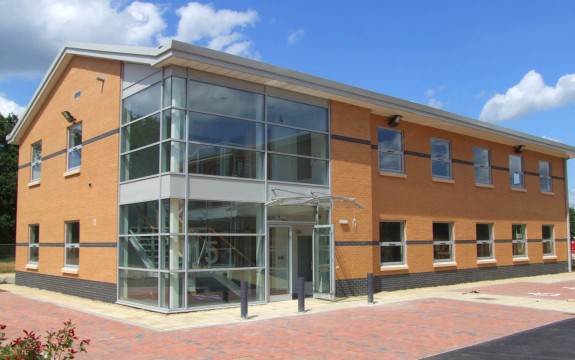 A building designed just for your business
A commercial new build gives you a blank canvas to create a property which is tailored to your business needs. We take this responsibility very seriously, which is why we hang on your every word to understand your vision, understand your business and design a beautiful new build which is fine-tuned to your company.
With Bischell architects, designers and value engineers, we'll take your brief and develop it into a cost-effective new build design which is impressive to look at, practical, functional and primed for business success.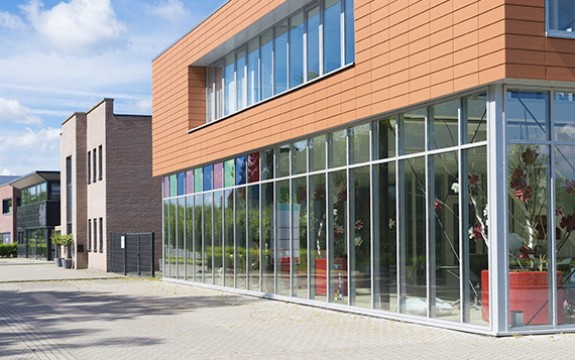 4 guarantees with our Flawless Delivery™ promise
On-budget – The final cost is fixed, and it will never change based on the original brief
On-time – Finished right on time, but if not, we pay you for every day it goes over
Defect-free – You only sign the project off when everything is perfect
12 month warranty – We'll fix any issues for good, with an optional lifetime warranty available
We can handle planning permission and building regulations for you
With Bischell, we can liaise with your local authority to obtain planning permission and ensure that your commercial new build complies with all relevant building regulations. If party wall work is also required, then we can carry out the correct protocol in relation to the Party Wall Act on your behalf.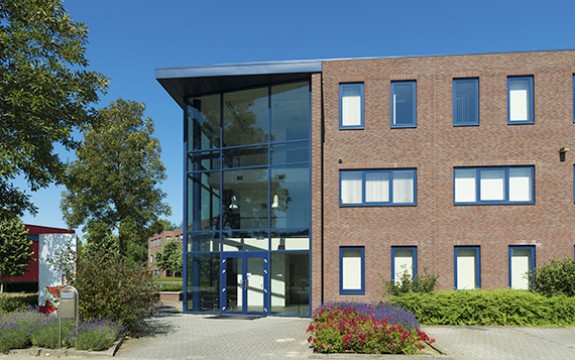 What you can expect from your commercial new build design:
Your commercial new build property will not only look aesthetically stunning, but it will also be designed to help your business function as effectively as possible. We'll take your ideas and delve deep into how your business works to design a building with the optimum size, shape, layout, design, structure, lighting, functionality and access for your company.
Your commercial new build will also be crafted with productivity in mind, to provide the ideal working environment for your staff, so it boosts morale, improves focus and increases overall working efficiency.
Our aim is to give you a commercial new build property which takes your business to the next level.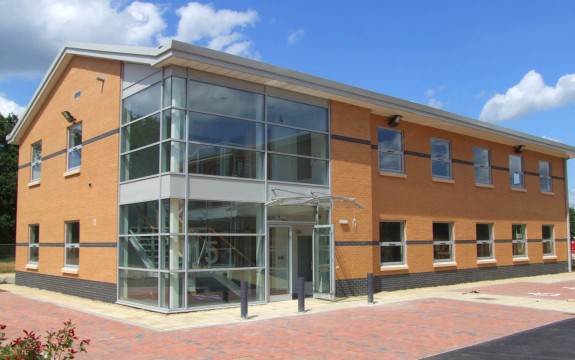 The result?
An impressive commercial property which is purpose-built for your business.
Click here or call 020 8964 1814 for a free, no-obligation consultation where we'll show you what we can do for your commercial new build in London.
Call or email us today
If you have a project you'd like to discuss, please get in touch. There's no obligation. Just give us a call or if you'd rather email, simply complete the form.
020 8964 1814
Why Bischell?
An optional industry-leading lifetime guarantee
We'll give you a fixed price which won't budge
A guaranteed completion date or we pay you
We won't stop until your project is 100% defect free
360° Support® for peace of mind every step of the way
A commercial new build is the construction of a building for business or commercial use. Whilst commercial refurbishments involve the renovation of an existing property, commercial new builds usually involve the construction of an entirely new building from the foundations up which can be fine-tuned to your business needs. Builders and developers in London need to give careful consideration to these needs to ensure a successful new build.
There are a number of benefits of a commercial new build, especially when comparing to the alternative of rejuvenating an existing building:
Tailor your commercial property to your exact needs
A commercial new build is a blank canvas for you to create premises which are perfectly suited to your exact needs. You have full control over the size, shape, layout, interior design and exterior design without the constraints of an existing property. Being able to fine-tune the suitability of your commercial property in this way can make it more useful for your business and boost productivity.
Tailor your commercial property to your budget and cash flow
Your new property can be designed and built based on the confinements of your budget, so you know what you're getting for your money. You can also base your new build on a more favourable schedule to suit your business cash flow.
Ensure maximum reliability
Old properties may have foundation problems, roof problems, damp, rot, aging electrical wiring and other issues which could cost money to repair. With a commercial new build, you know that you're getting a freshly constructed property built to high standards which can last for many years without any concerns.
Keep operating costs lower
Your commercial new build can benefit from the latest materials and energy efficient techniques to keep gas and electricity costs down. In the case of large factories and offices, this can provide substantial energy bill savings.
Seamless transition
With a commercial new build, you don't have to deal with searching for the right property and then placing a bid or organising a lease agreement. You are free to tailor the schedule to your needs for a more seamless transition into your new premises.
Make it easier to expand
Your new commercial property can be especially designed to allow more cost effective and feasible expansion options if your business grows as forecasted. This means that you can create your property based on your current requirements, and only seek to expand it when extra space and resources are required to help avoid unnecessary spending.
Some of the most popular types of commercial new builds include:
Factories
Business workshops
Offices
Office blocks
Shops
Warehouses
Restaurants and cafes
Pubs and bars
Hotels
Commercial new builds usually follow a similar process depending on the type and scale of the project:
1). Planning
The key to a successful new build project is carefully listening to all of your ideas and then expanding on them with sketches and concept designs to help your commercial property take shape. 3D concepts and interactive walkthroughs can also show you exactly how your property would look inside-and-out before you agree to the final quote and plan.
2). Preparation
The build team assigned to your project is briefed, whilst equipment, tools and everything else required is moved in to place. Materials, fixtures and fittings are also ordered.
3). Commencing the build
The foundational work begins first, followed by the structure of your commercial property. Walls, roofs, doors and windows are then installed, followed by the interior walls, ceilings and floors. Fitters, decorators, gas engineers, plumbers and electricians then move in to create the interior design and install any electrical, heating and water systems. With some design and build companies, including Bischell, you will have a dedicated project manager to keep you informed every step of the way.
4). Sign-off
Once you're happy with your commercial new build property, you can then sign it off and prepare to move your business in.
The three key regulations to be aware of include:
Building regulations – These govern adequate safety and quality within your new build property. This includes fire protection, fire escape routes, disability access, structural integrity and many other things. Design and build companies like Bischell can ensure that all relevant building regulations are met.
Party wall agreements – If your commercial new build involves work on a wall you share with a neighbour, you will have to follow the protocol laid out in the Party Wall Act.
Planning permission – Whilst some work can be carried out under permitted development, most commercial new builds will require planning permission from your local authority. Again, most design and build companies (including Bischell) can handle this process for you.
1). Visualise where your machinery, equipment or furniture will go to help you better plan the layout of your property. This is also important to decide where to place electrical sockets, network sockets and power systems.
2). If you have a large number of staff, consider how the layout of your building will impact productivity. 'Pinch points' within your building could create busy areas or queues which slow down staff.
3). Whilst the interior design should reflect the business brand, also make sure that it's designed to provide a more enjoyable and comfortable working environment for your staff. This can improve morale and productivity.
4). If you have an existing plot of land, consider how parking may be impacted by your new commercial property. You may need to reserve a large amount of space to ensure adequate parking facilities for your staff. Similarly, if a lot of lorries visit your premises, ensure that there is adequate space for large vehicles to manoeuvre into position.
5). Consider sound levels inside your premises, especially when there is a combination of machinery and offices. In the case of an office-only commercial new build, check whether there could be any sound pollution from nearby factories or busy streets which could distract staff members and make phone calls difficult to conduct.
Testimonials
Just wanted to thank all the team at Bischell for the incredible amount of hard work over the past 4 months. It's been quite a journey but I'm happy to be at the end of it now. Sorry to see...

I hired Bischell for a double storey extension to my property to create two bedrooms and a bathroom. As there is a little'un coming soon! I used them based on a referral.Their price was good, workmanship top quality and they...

Having only recently moved to London, and having lived in Melbourne all my life I was shocked at the price of houses. I thought Melbourne was expensive - London is more so. Add to that... many of the houses are...
Sign up to the newsletter
Join over 1000+ people and get fortnightly design and construction tips and advice.
We guarantee 100% privacy. Your information will not be shared. Unsubscribe at any time with a single click
Based around six key pledges, it's our promise to you to ensure rock-solid reliability and a seamless, hassle-free project