Bar, Club & Restaurant Refurbishment Services in London: Attract More of Your Target Clientele
Our aim is to refurbish your bar, club or restaurant to stunning, exquisite detail – the type that impresses your customers and gets the town talking for all the right reasons.
Whether you need aesthetically eye-catching design, project-managed construction, or both, you'll have a entertainment or dining venue that's primed for success that you can be proud of.
Bar and club refurbishment specialists
Bischell includes a team of construction and refurbishment experts who will make sure that your new bar, club or restaurant matches your highest expectations:
Bischell builders and engineers who will ensure millimetre-accurate construction
Electricians, plumbers and gas engineers who will install your systems to the pinnacle of safety and durability
Decorators, painters, fitters, glazers and floor installers who will together craft a stunning new dining and entertainment environment with fine workmanship in every detail
Optional project management to ensure a tightly-organised build through detailed planning
Specialists in installing bars, lighting systems, sound systems and other fittings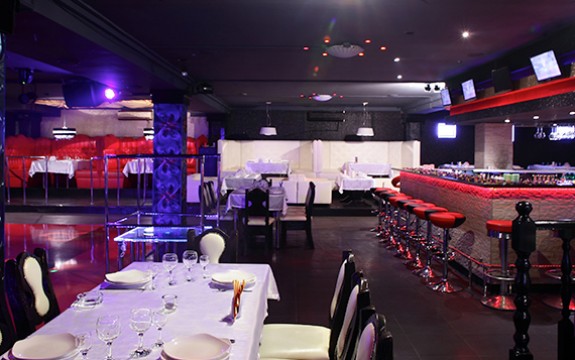 4 guarantees with our Flawless Delivery™ promise:
On-budget – The cost, based on the original brief, is contractually fixed
On-time – Finished on time, but if not, we pay you for every day it goes over
Defect-free – You only sign the project off when everything is perfect
12 month warranty – If there are any problems, we'll fix them for good
Along with first-class client support
We'll communicate regularly to keep you up to date, with a direct line of contact for quick answers to any of your questions. Plus, you'll be able to view project updates, progress and scheduling via your own online client portal.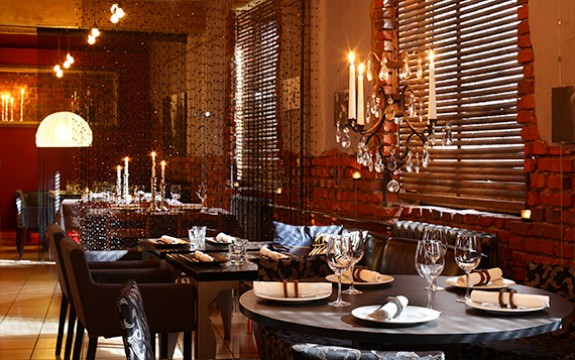 What you can expect in your new bar or club:
Your new venue will be brought to life with every fixture and fitting installed exactly how you want it. We'll follow your plans down to the letter with meticulous detail and a pristine finish which impresses even the most discerning clientèle.
The project will also be carefully choreographed to ensure a seamless and hassle-free build, with frequent contact to keep you in control from start to finish.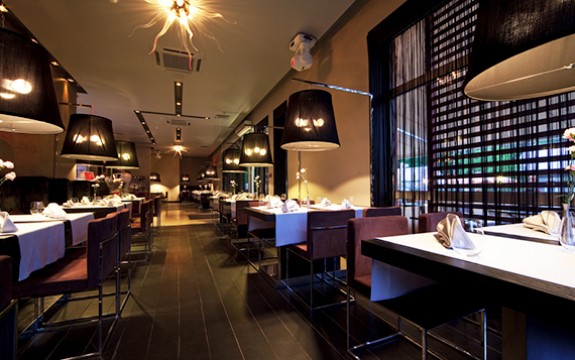 Bars and clubs designed to succeed
Here at Bischell, we'll take your ideas and combine them with a detailed understanding of your target clientele. This allows us to design a stunning bar, club or restaurant that is a pleasure to visit and dine in and that keeps your customers coming back for more.
Our architects, interior designers and value engineers will hang on your every word to capture your vision and create a cost-effective design which stands out ahead of your competitors.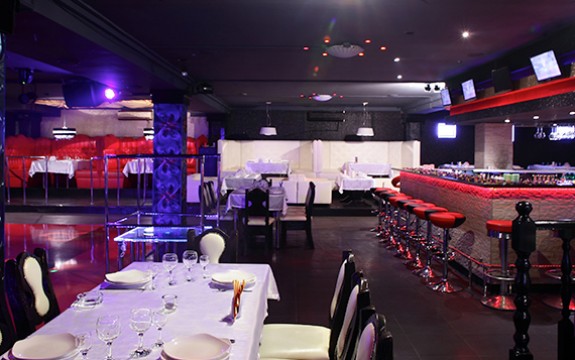 4 guarantees with our Flawless Delivery™ promise
On-budget – The cost is fixed, and it will never change based on the original brief
On-time – Finished right on time, but if not, we pay you for every day it goes over
Defect-free – You only sign the project off when everything is perfect
12 month warranty – If there are any problems, we'll fix them for good
Planning permission? Building regulations? Party Walls? Just leave that to us.
We can liaise with neighbours and your local council to handle any formalities on your behalf. 'Permitted development' may also allow the project to commence without formal permission being required.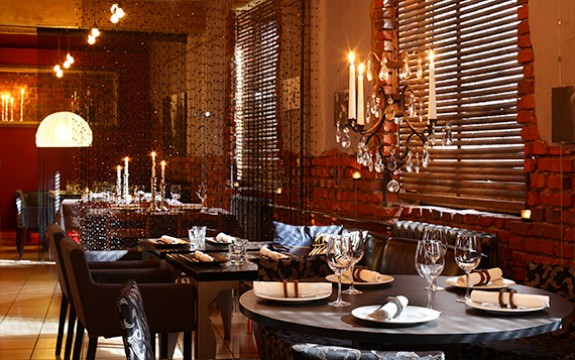 What you can expect from your new bar or club design:
Your bar, restaurant or club refurbishment will combine all of your favourite ideas into a design which your target clientèle will love, whether you're opening a cosy pub, bustling nightclub, top-market restaurant or luxury bar in one of London's most exclusive areas.
It will be designed to seriously impress everyone who steps through your door, with just the right atmosphere and ambience to attract the audience you want and ensure they have a night to remember.
It's not just about creating a perfect design. It's also about creating the perfect experience for your customers. We won't stop until you have a venue which gets more people through the door and makes them excited to come back time and time again.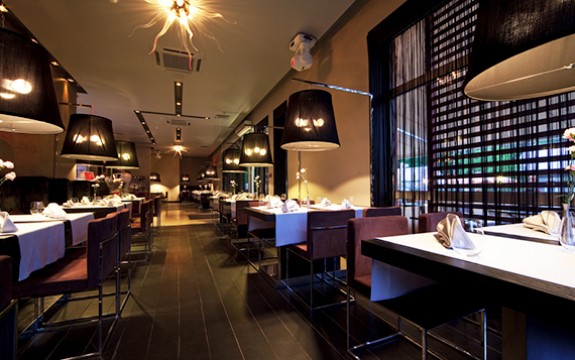 The result?
Become one of the best bars, clubs or fine-dining restaurants in London.
Contact us or call 020 8964 1814 for a free, no-obligation consultation where we'll show you what we can do for your dining establishment.
Call or email us today
If you have a project you'd like to discuss, please get in touch. There's no obligation. Just give us a call or if you'd rather email, simply complete the form.
020 8964 1814
Why Bischell?
An optional industry-leading lifetime guarantee
We'll give you a fixed price which won't budge
A guaranteed completion date or we pay you
We won't stop until your project is 100% defect free
360° Support® for peace of mind every step of the way
A bar and club refurbishment is a full or partial renovation of a bar or club. This can involve elements of construction but mostly revolves around interior design. Whilst many owners like to renovate their existing establishment to modernise it, the use of a refurbishment can also involve taking an empty property of any type and converting it into a new bar or club.
Modernising and 'future-proofing' the design
A fresh, modern design can really "wow" everyone who steps inside. This makes your bar or club a more enjoyable experience for you, your clientele and your staff. An up-to-date modernisation of the interior can also 'future-proof' your bar or club, meaning that it will remain fresh and modern for years to come instead of having an existing older design which is likely to become more dated as time goes on.
Creating more suitable space
You may have taken over an existing establishment which doesn't have an optimal layout for its intended use. A bar or club refurbishment can adjust the layout to create more suitable space. For example, a bar area could be extended for patrons, or a seating area could be reduced to allow more space for a larger dance floor.
Improving client retention
A bar or club with an inviting interior allows for a more enjoyable experience which increases client retention. Existing clients may become more enthused with the improved atmosphere, whilst new clients are more likely to keep coming back time and time again.
Targeting better clientele
Every bar or club has its ideal target audience. You may be tailoring your establishment to families, younger people, older people, those with lower disposable incomes or those with higher disposable incomes which expect the pinnacle of luxury. By adapting your bar or club to perfectly suit your ideal target audience, you can attract more of the type of people you want inside your establishment.
Increasing sales
A bar or club isn't just about serving drinks, music and entertainment. It's also about serving an experience. A fresh refurbishment which makes your bar or club more inviting and more enjoyable to be in will attract more people to your establishment and keep them there for longer, thereby increasing sales of drinks and/or food.
Improving your position against competition
The bar and club scene can be a volatile market, especially when you're up against many local competitors. A brand new refurbishment can put you one step ahead of your competition by drawing the attention of patrons and giving them a more enjoyable environment to drink and socialise in compared to other bars and clubs in your area.
There are no definitive types of bar and club refurbishment. However, most renovations involve one or more of the following factors:
Interior construction
This usually involves changing the shape or layout of the establishment. This can be as simple as moving fixed walls, bars and seating areas, or as elaborate as building an extension to increase the overall size and capacity. With good design and build companies, you don't have to be limited by the existing layout of your property. Mix it up however you wish!
Interior design
A major aspect of a bar and club refurbishment is interior design. This generally sets the whole theme, mood and feel of an establishment. Interior design doesn't just involve a new lick of paint, but it can involve whole new ceilings/floors, new fixtures and fittings, new windows and new furniture.
Exterior design
A key aspect of increasing footfall into your bar or club is how inviting it looks from the outside. After all, patrons won't be able to see your beautiful new interior if the exterior doesn't lure them in! Whilst it isn't essential, an exterior design is a great accompaniment to an interior renovation. The right sort of quality and design in exterior signage can give passers-by a good idea of what to expect on the inside, and really helps to attract the type of clientele you would ideally like to target.
There are dozens of different ways you can tweak, change and improve different aspects of your bar or club during a conversion. Many of these include new:
Colours
Paintwork
Flooring
Ceilings
Bar areas
Fixed furniture
Unfixed furniture
Support column designs
Windows and window graphics
Exterior signage
Interior signage
Design fixtures and fittings
Lighting
Shelving/serving areas
Dance floors
Performance stages
Smoking areas/external seating areas
Layout re-structuring
Performance lighting (spotlights etc)
No matter what your building ambitions may be, the variety of construction services offered by our experienced team of building contractors and property developers here at Bischell are sure to make your project a success.
The steps involved in a club and bar refurbishment depend on a lot of factors. However, most design and build companies usually follow this sort of protocol:
1). Listening to your brief
Any good design and build company will carefully listen to exactly what you're looking for out of the bar and club refurbishment. Attention to detail at this point is key for a smooth project which delivers perfect results.
2). Planning
Planning involves sketches, designs and brainstorming ideas to build a definitive plan out of what you want from your bar or club refurbishment. What sort of theme are you going for? What sort of colours do you like? What fixtures and fittings would you prefer? Would you like to change the layout? Many design and build companies, including Bischell, can produce 3D computer graphic designs and even interactive walkthroughs which show you exactly how your finished bar or club refurbishment will look before the work begins.
3). Preparation
At this point, the on-site preparations will begin. Skips and any equipment will be moved in to place ready for work to begin. Furniture and other areas of the property may also be covered and protected. Build teams will also be briefed of their tasks and schedule.
4). On-going construction work
The build team will begin working on your bar or club renovation. In the case of some design and build companies such as Bischell, a dedicated project manager will be on-site every day to oversee the project and keep you updated. The overall schedule for the build aspect of the project will vary, but usually any structural or building work will be completed first, followed by work on the walls, floors and ceilings. Once these are done, electricians and fitters will move in to install any fixtures, fittings and permanent furniture. After this, moveable furniture will be moved into place and any finishing touches will be made.
5). Sign-off
Once you've had a look at the finished project and you're happy with the result, you can sign off the project and prepare your grand opening for your new-look bar or club!
There are usually three main types of regulations to consider during a property renovation. However, in the case of bars and clubs, this can be extended to 4:
Planning permission and permitted development
Extensive work may require planning permission from your local authority. However, a recent change in UK law introduced 'permitted development'. This is where you can conduct construction work without planning permission provided that your project falls within a specific set of rules and regulations. Most good design and build companies can advise you on whether your plans fall within permitted development. However, even if they don't, your company of choice will usually handle the paperwork involved in applying for planning permission on your behalf.
Building regulations
Building regulations are a set of rules laid out by the UK government which set a minimum standard of safety, accessibility and environmental impact. Bischell, including many other design and build companies, can make sure that your bar of club renovation falls within all relevant building regulations. This is especially important when you have a publicly accessible property, as injuries or accidents caused by a lack of correct building regulation protocol can leave you open to legal ramifications. Some of these building regulations include:
Correct disabled access
Heating safety and ventilation
Electrical safety
Structural safety
Thermal insulation requirements
Sound insulation requirements (especially in the case of sound pollution)
Glass safety
Correct water supply and drainage
Acceptable levels of accessibility
Fire regulations
Party wall
If your refurbishment involves work on a wall which you share with a neighbouring property, you will have to consider the rules laid out in the 1996 Party Wall Act. This governs what you can do to the wall, how you should notify your neighbour and what you should do if your neighbour disputes the work being carried out. Bischell, along with other design and build companies, can handle this process for you in line with the Party Wall Act.
Landlord/leasehold considerations
If you have a leasehold on your property, or the establishment is licensed from an existing owner, then you may have to consider what you are allowed to do to the property and whether the owner will allow it. For example, if you're simply leasing the property, then the owner may not allow structural or layout changes. If you have licensed the bar or club from a different owner, then there may be rules set in place involving the theme, design and style of the interior and exterior of the establishment.
If you don't out-right own your property, then it's highly advisable to pass your ideas by the owner to ensure that the design and build project can go ahead without any objections.
Here are 8 points to consider when you're forming the ideas for your new bar or club refurbishment:
1). Conduct research
Market research can take the guesswork out of a lot of your decision-making. Speak to your target clientele and learn about what they do and don't like. Also visit your competitor's establishments to see if you can spot any missing elements which you could include in your bar or club to make it stand out.
2). Set a theme to attract the clientele you want
Figure out the exact demographic of your target clientele and then piece together an overall design theme which would be the most appealing for them. The design team of a good design and build company should be able to assist you with this.
3). Take advantage of the refurbishment to springboard your bar or club
A brand new bar or club refurbishment can be the talk of the town, especially if it's in a prominent place. Many people will be curious to see what changes have been made, so take advantage of this initial burst of attention by creating a launch party or a marketing campaign focused around the renovation.
4). Pay close attention to lighting
Lighting plays a pivotal role in the ambience and atmosphere of a bar or club. It also plays a big role in setting the perceived quality of an establishment. Remember that certain lighting may look aesthetically nice, but it may not be preferable for your target clientele, so research can again be helpful in this case.
5). Visualise 'pinch points' in the layout
If you're changing the layout of your bar or club, try and visualise the flow of people through your property and eliminate any 'pinch points' where people are likely to congregate. For example, including a bar next to a main thoroughfare could create congestion when there is a queue to be served.
6). Don't underestimate the importance of exterior design
Exterior design may be just as important as interior design when it comes to those vital sales. It tells passersby on the outside what your bar will be like on the inside, and if you're in a competitive place with many other bars and clubs, it can be an essential part of luring as many people into your establishment as possible.
7). Think outside of the box
A bespoke, highly elaborate fixture or piece of design in your establishment can be a strong talking point and really make your establishment stand out ahead of the rest. Any good design and build company should be able to explore some ideas with you if you're looking for something different which provides a powerful impact.
8). Consider the impact of full or partial closures
Big refurbishments may require full closures, so be sure to calculate the financial impact of this to maintain a strong cash flow during the build process. However, in some circumstances, only a partial closure may be necessary, where a certain section can remain open whilst the other area is renovated during closed times. See if this is an option you can explore.
Testimonials
They have a solid track record on projects we've worked on. Their dedication to a project is second to none. A real flagship example of how it should be done....

A company truly worth all the positive superlatives. If you need a complete makeover, these are the people that will deliver way beyond what you expect. I have mixed emotions about recommending you. On one side I know you guys...

When setting out to find a company to design and build our gym, I had clear criteria in mind. The company had to be energetic, resourceful, credible, brimming with ideas, technically astute and value for money. Bischell came out on...
Sign up to the newsletter
Join over 1000+ people and get fortnightly design and construction tips and advice.
We guarantee 100% privacy. Your information will not be shared. Unsubscribe at any time with a single click
Based around six key pledges, it's our promise to you to ensure rock-solid reliability and a seamless, hassle-free project