Loft Conversion Checklist: Top 20 Questions to Consider

A loft conversion is a fairly sizeable design and build project with literally hundreds of different points to consider. That's why – to create a loft conversion you'll love – it's important that your finger is on the pulse of all the finer details which add up to make a real difference.
Any good design and build company should guide you through to process to discover all of your favourite ideas and give you a simple way to choose your favourite fixtures, fittings, colours and themes with expert guidance along the way.
However, it can help to start formulating ideas sooner rather than later, especially when it comes to the more understated things which often go overlooked. That's why Bischell has compiled this loft conversion checklist of some useful questions to consider. By having solid answers to these points before the design and build stages even begin, it can help to make the overall project run smoother and more efficiently.
1). How will you be using your loft conversion? What do you want the purpose of each new room to be and how may this influence the size and shape? New bedrooms, bathrooms, gyms, offices, children's play areas, gaming rooms, bars and relaxation areas are just some of the possibilities to consider.
2). Do you want to make the loft into one large room or partition it into multiple rooms? Would the resulting rooms be large enough to be suitable for your ideas?
3). What colours and themes would you like for your loft conversion? Do you have any examples from magazine cuttings and other sources?
4). What sort of words convey the style you want to get across? Modern? Rustic? Simplistic? Cosy? Cool? Warm? Compiling a list of these may help with the design process.
5). What sort of textures have you thought about? Metals, woods and stones are some of the finishes to consider.
6). Where would you like to place the stairwell which allows minimal disruption to the loft room with the entry point and also the room with the exit point downstairs? Remember that the ideal stairwell location for the loft area may block or cause too much disruption to a room downstairs.
7). Where would you like to place the windows? Have you considered the locations of the sunrise and sunset which may bathe certain rooms in morning or evening sunlight? There are also privacy concerns. Would any windows end up facing the windows of your neighbours' homes and cause privacy issues?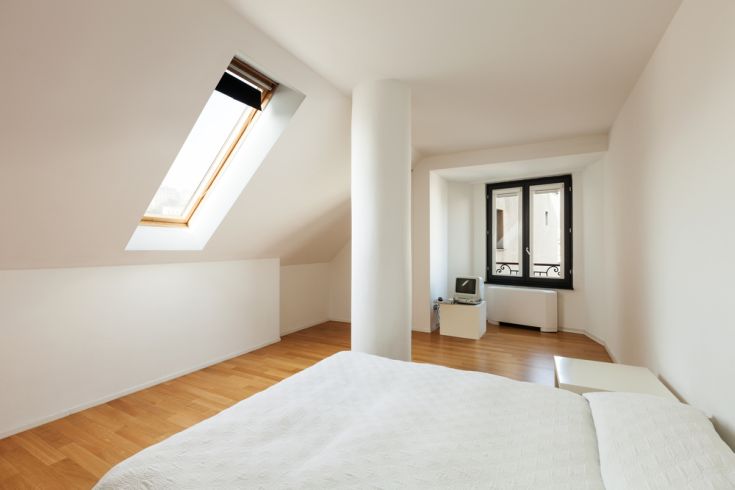 8). Would you like an emphasis on natural daylight or internal light? For example, if you prefer lots of natural light, have you considered larger and more frequent window placements?
9). Have you considered the types of loft conversion available? For example, dormer, hip-to-gable and mansard conversions could be more suitable than a more traditional loft conversion.
10). Where would you like to place electrical sockets and switches? If you're tech-savvy in your home, then it may be worth making sure that electrical sockets are within reach of seating and relaxation areas. You may also need to check that your existing Wi-Fi or internet connection provides adequate coverage in the loft space.
11). Do you have any specific ideas in mind when it comes to fixtures and fittings? Textures can once again play an important role here due to the different materials available such as metal and wood.
12). Have you considered the available walking area within your loft? Whilst it may look very large at first, the actual space which is high enough to allow people to comfortably walk around may be a lot less due to the slope of the roof. This may play an important factor in the final layout and individual room sizes.
13). 'Dead space' often exists near the edges of the loft where the slope of the roof means that the area is far too low to allow anyone to walk around in. This space can be left alone or it can even be used to install extra storage.
14). If you are installing a bathroom, heating system or any system which requires water, have you checked that your current boiler has enough pressure to carry hot water up an extra floor?
15). What sort of furniture would you like and how would you like it to be laid out? It can help to draw out a rough like-for-like size guide in a space outside (i.e. in your yard or garden) and stand inside it to get a feel for the space available in each room and where the furniture can be placed.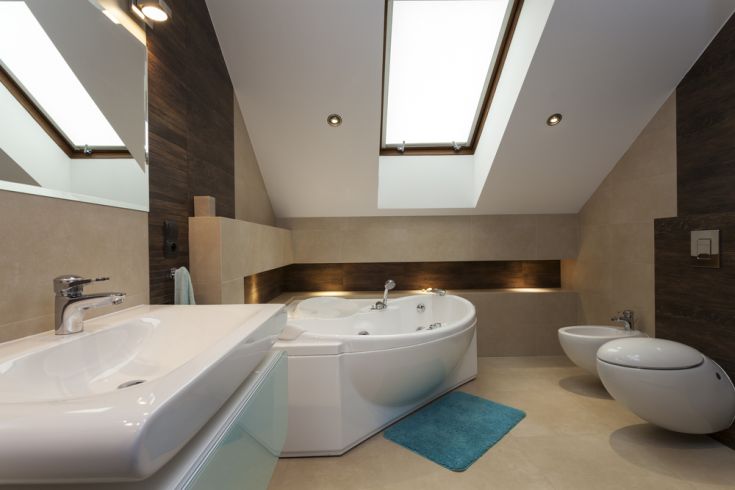 16). Some of your ideas may not be feasible due to size or structural limitations. If this is the case, then it can help to have some alternative ideas ready just in case.
17). Have you considered sound pollution within your home? For example, turning a loft room into a play area for kids may cause sound disruption to a bedroom directly underneath in the floor below.
18). Many loft conversions may require structural strengthening to support the added weight of the loft conversion. Consider any disruption that this may cause especially to any rooms in the floor below.
19). Remember that the value of your home may increase with a loft conversion. If this is the case, then it can be helpful to factor in that extra return on investment when you eventually sell your home and whether this would allow you any opportunity to expand your current budget.
20). If you share a wall with a neighbour (common in terraced homes), then you may need to follow the guidelines set out within the Party Wall Act. Any good design and build company, including Bischell, can assess whether this is the case and then follow Party Wall procedures on your behalf. That aside, it can also be helpful to openly communicate with any neighbours who may experience disruption during the build. Healthy dialogue and a positive understanding can help to minimise the risk of any disputes arising with your neighbours.
Latest Posts
In this article, we'd like to share 5 more important things to consider when planning your new house extension. Haven't seen our other 5 top...
Read more